Driveshaft finally in after we miss-measured it.
---
68 Blue Demon
Member
Join Date: Oct 2015
Posts: 53
Man, this is some great stuff! Makes me feel like Mickey Mouse working on my car, haha! All the same, I love seeing beautiful, well thought out cars, and yours is very neat. I don't think I'd have the patience to go through all of this. I'd want to drive it NOW! I also went through MDL for my transmission and such, they were really helpful when I called them and they helped me dodge a few bullets in regards to my clutch.
---
---
Last edited by jbman; 05-15-2017 at

06:45 PM

.
@
jbman
- I sure enjoyed working with them as well. We screwed up and ordered the drive shaft too long... OOPS. The time factor is real, it has been 2 winters now at 7 months a pop. Target fire is this week and I am in an auto cross this weekend for the first time ever. Pray for me... Thanks for your kind words.
---
68 Blue Demon
Reverse lights that actually function!
---
68 Blue Demon
Couple items left on the ticker. I think the new 3 point harness is giving Curtis fits. Any feedback on those? I have the one from WesCo that mounts below the quarter window in the back seat right behind the door jam.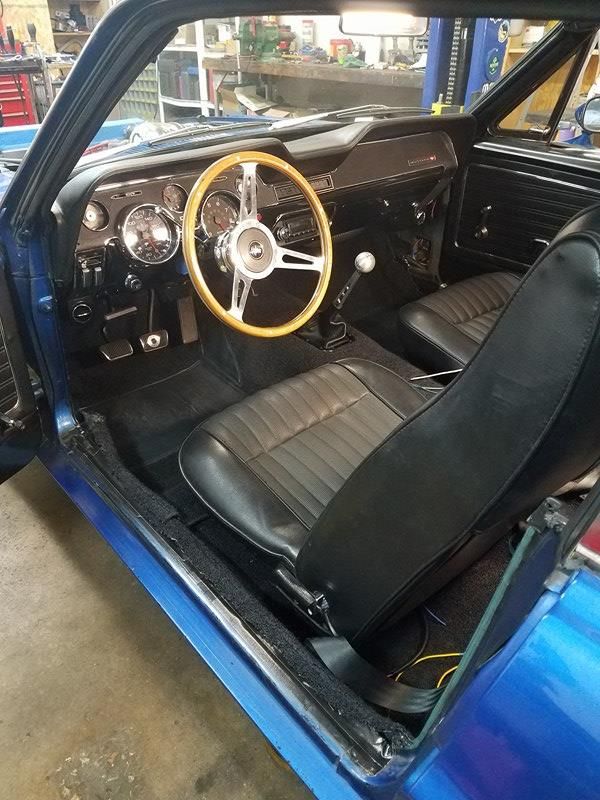 ---
68 Blue Demon
There might be some autocross action happening this weekend with the Rocky Mountain Mustangers Group.
---
68 Blue Demon