Glad it's not just me not sleeping
---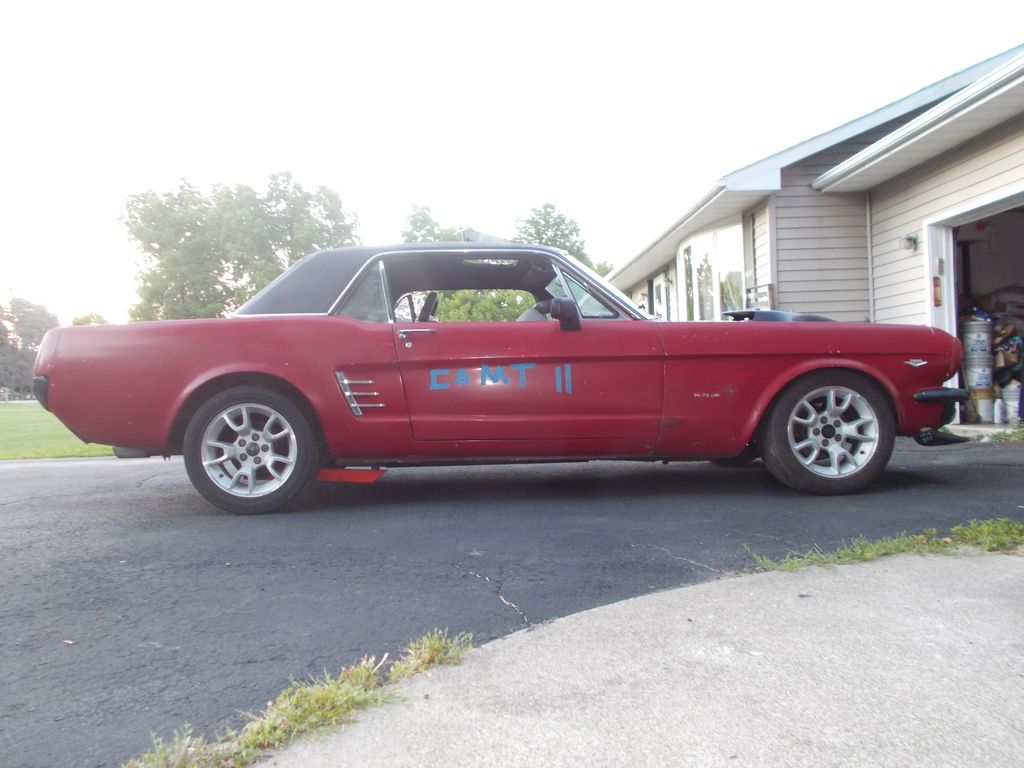 Senior Member
Join Date: Feb 2016
Location: The Woodlands, Tx
Posts: 505
The apnea diagnosis will change your life. I had the test because my wife said I would stop breathing at night. Sure enough, my apnea was so bad that they awoke me half way through to fit me with a mask. My oxygenation levels were in the low 70's and should be in the 98 range. I was getting 0 REM. I know the cost is tough, and add another $1500 for the machine, it's expensive but it's better than the damage of not getting rest and oxygen to your tissue
Quote:
Sounds like Amityville Horror to me.
"The Exorcism of Emily Rose" provides an explanation, but DO NOT watch it if you ever want to fall asleep after 3:00 again!
Huh, I just kind of solved that problem by not going to bed before 3AM
Can't wake up at 3AM if you haven't gone to bed yet!
Really though, I sleep from 4AM-8:30AM usually and that's my best times. I'm super productive from 11PM-3AM so going to bed earlier just ruins the useful part of my day. I take care to sleep in 1.5 hour increments as apparently that's the full length of a REM cycle - so I sleep 3, 4.5, or 6 hours usually. Every once in a while if I'm feeling really tired I'll just crash for 12 hours, but sleeping a lot makes me feel kinda crappy so I avoid it normally.
---
Calamity Jane
1966 Modified Fastback - Driven semi-daily!
Wrecked
and
rebuilt even better
289 v8, 4-speed, 3.25 9" rear, goodies and stuff.
See my travel blog here for my adventures:
http://calamityjaneroadtrip.blogspot.com/
2014: 10,051 mile, 2-month-long road trip around America
2015: 3,000 mile trip to Knotts in CA, CO to East Coast,
an engine rebuild
or
two
2016: East Coast to TX, Hot August Nights, more trips to the East Coast
2017: Several long trips in the works! Stay tuned
I wake up almost every night at 3AM because the control room officer calls me on the radio and wants to know why I'm being so quiet here on shift! Just kidding.....
I work graveyard shift, and when I'm on vacation or on my normal days off, my sleep schedule is all jacked up. I see folks like Kelly on here at 2AM, and wonder what the heck they're doing awake. I'm awake because I'm at work.
---
I've started a blog about my car and adventures:
http://65mustangfun.blogspot.com/
1965 Fastback, 289, Toploader 4 Speed, owned by me since June 1980. Originally a C-code with a C-4. 5R09C16****
I normally don't have trouble sleeping but thought I would post here since I'm up this morning at 4:00 a.m. Headed to pick up a Mustang this morning.

Allen
Senior Member
Join Date: Sep 2011
Location: Central Kentucky
Posts: 1,421
Although it is usually to pee, it really does seem to hit about 3:00 to 3:30 am and once I am up, my mind starts thinking about work or what I am doing on the Mustang and getting back to is tough....usually make it back to sleep shorty before the alarm wakes me.
---
Coyote build in 65 GT Fastback on the rotisserie
F150 SCREW Ecoboost as my daily
66 Emberglow Coupe first car,71 Torino GT, 82 Fastback slooooow 6 banger, 71 Boss 351, 85 GT all long gone
I often wake up at 4:45 AM because of a jack wad with Flowmasters on his POS truck. Then I pee.
I think its just the stress of life. Every day something new is added to our plates and we have to make room for it in our mind. I spend 100+ nights a year sleeping in different beds so that's probably a good portion of my troubles. iPad's and TV while in bed is another. I've gotten to the point where I keep a pad and pen on the nightstand so that if a random thought pops into my head I can jot it down in the dark and deal with it tomorrow. Seems to get it off my mind. I wonder how many of us having trouble sleeping are a little overweight? I know when I gain a few pounds I sleep less and feel more lethargic throughout the day. The opposite is when I lose a few pounds I snore less, sleep better and all around feel better.
---
67 Shelby Clone
2008 Shelby Convertible
Senior Member
Join Date: Jun 2011
Location: Seattle, WA
Posts: 1,447
What is the condition/age of your mattress? I had a full size bed and mattress that I got when I was in early high school, about 15 years ago, as I've been saving money for the past couple of years to buy my house and didn't want to spend thousands on bedroom furniture. Well, I just purchased a new king sized bed, two nightstands, a dresser, a chest and a new mattress. I didn't think a mattress would make as much of a difference as it did. Before I used to toss and turn in my sleep and have to roll over every couple hours to get comfortable damn near every night and then figured since I was awake that I'd go to the bathroom. I've had my new king sized memory foam mattress for the past week, I get the bed itself and the rest of the furniture in the next couple days, and since then I have only woken up once that I can remember during the middle of the night and that was after having a dream. I now wake up more refreshed and not feeling as tired as I did before because I would always wake up around 2-3am and then would have trouble going back to sleep. I had no idea something as simple as a mattress could make that much of a difference. If you have an old, worn out mattress or even one that just isn't meant for you, it might be something worth looking into.
---
1965 Shelby GT-350 Clone, 351w 450hp/tq, TFS 185cc Aluminum Heads, Edelbrock Air Gap Intake, 650cfm Holley Ultra Double Pumper, 3 Row Aluminum Radiator, T-5, 4 Wheel Power Disc Brakes, Shelby 1" drop, Bilstein Sport Valved Shocks, Maier Racing 620 coils, Moog UCA's/LCA's, Adjustable Strut Rods, Opentracker Roller Spring Perches, Competition Crossmember, 1 1/8" Front Sway Bar, Maier Racing 4.5 Mid-Eye Leaf Springs, 9" Ford 3.50 Trac Lock, 3" Shelby Side Exhaust, 17" Foose Wheels.
---
Last edited by MUSTANG65FBK; 03-21-2017 at

04:33 PM

.
Quote:
I normally don't have trouble sleeping but thought I would post here since I'm up this morning at 4:00 a.m. Headed to pick up a Mustang this morning.

Allen
FWIW, the Mustang was not quite as advertised and I passed on it...(I hate driving 3 hours one way to discover that!).
Allen
Member
Join Date: Sep 2016
Location: New Mexico
Posts: 99
I've been doing the 2:00 - 3:00 a.m. wakeup for several years now. Stay up for about a full hour during the week but on Friday and Saturday will extend it more like 3 hours. I used to view it as a problem that I needed to remedy somehow but now look at it as bonus time that I would have otherwise missed out on if I had simply slept all night. I wonder if the Doctors would anticipate that I'll lose that time on the back end. If so, I suppose I'd rather have it to enjoy when I'm younger and able to make good use of it. For example last weekend I woke up at 3, went out to garage and put the car on jack stands and had removed all the wheels in anticipation of taking them to town to have my tires transferred to new rims (I don't believe in taking my cars to tire shops - just the wheels). By 5 a.m. I had some quality garage time under my belt and was back in bed and ready to wake up with the wife bringing me coffee at 7 feeling rested. Makes me feel like my weekends last longer.

I don't like prescription drugs so if I want to make sure I do sleep through the night, I'll drink some of that sleepy time tea or make some tea with valerian root. Not saying that's a fix for those who are experiencing low O2 levels in the blood but it works pretty well in general on my system.

I'd agree that the modern person's brain is extra revved up with thoughts running wild. I think God wired us to work on problems while we sleep as an added survival resource. Often times, the solutions suddenly arrive with the sun making it's way back around. However, when thoughts or worry persists and in ways that are not productive, we need to be conscious about shutting that switch off and accept that in most instances, we can't do anything about it in the moment and just trust that we'll do our best when the time and occasion aligns.
Quote:
I wake up at 3 because I'm old and I have to pee.
Same here.
Posting Rules

You may post new threads

You may post replies

You may not post attachments

You may not edit your posts

---

HTML code is Off

---