Own Aaron Kauffman's Falcon!
---
Looks a little rough in some of the close ups, but it is a car that has actually been raced.
1963 Ford Falcon road race car | eBay
This may be the highest price paid for a 63 Falcon?
---
2011 Mustang 3.7L Premium Pony Package
2015 Silverado 5.3L 2LT DC Z71
1965 Mustang C Code Coupe 289/T5/3.25
1967 Chevrolet C10 350/700R/3.73
1967 Firebird 400
Senior Member
Join Date: Sep 2016
Location: Fort Worth, TX
Posts: 726
Fun fact: you can see my office on Main Street here in Fort Worth where Aaron made this video...


---
I'm not an expert, but I play one on the internet.
Senior Member
Join Date: Mar 2001
Location: Tunkhannock PA
Posts: 15,940
He has to get paid first. I think we've all seen buyers reneging once they won the auction. But I think the current bid is reasonable. The car does has history to it and you're not going to build something like that for that money. I like it.
---
Tom

I'm not a complete idiot, pieces are missing.
Not impressed.
---
-Mark-

1966 Mustang 2+2

""Money can't buy happiness, but it can buy a race car. And I've never been sad in a race car!""
Just some guy
Join Date: Jun 2001
Location: SC foothills, USA
Posts: 15,147
Never heard of him. My first thought upon seeing this thread title was this might be one of those cool vintage 1960's rally or Gran Prix Falcons or something. Nope. I AM disappointed.
No
I'm kinda surprised it has a stockish front suspension
---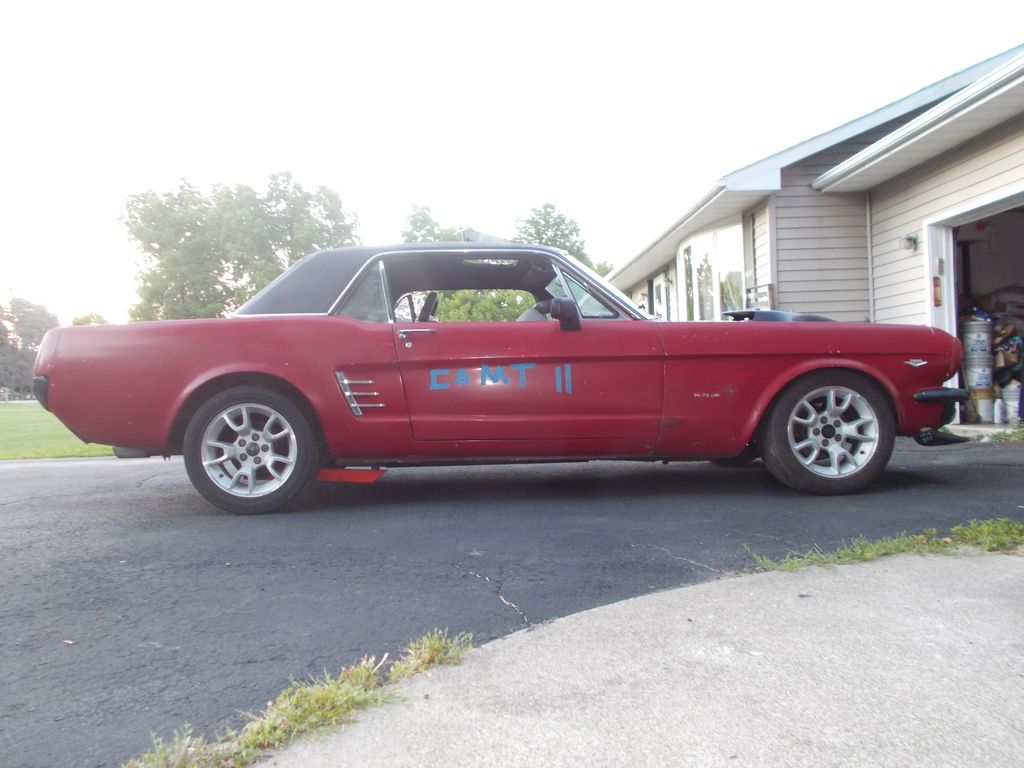 Senior Member
Join Date: Dec 2012
Location: Huntsville, AL
Posts: 4,306
Typical GMG build. I guess not working for RR isn't paying the bills. At least happy to see he removed that hideous a$$ LED bar off the front. I think the car was much better with its original race patina when he bought it.
---
Regards,
Patrick
I`d love it !
---
6r07a143871 --owned since 10/83
Senior Member
Join Date: Sep 2011
Location: Central Kentucky
Posts: 1,249
I would love to have the car. Loved the run up Pikes Peak with it.
---
66 Emberglow Coupe first car,71 Torino GT, 82 Fastback slooooow 6 banger, 71 Boss 351, 85 GT all long gone
65 GT Fastback on the rotisserie with F150 SCREW Ecoboost as my daily
---
6r07a143871 --owned since 10/83
Posting Rules

You may post new threads

You may post replies

You may not post attachments

You may not edit your posts

---

HTML code is Off

---