Senior Member
Join Date: Apr 2011
Location: CA, Bay Area
Posts: 156
If you like Pho and Taco's you definitely find plenty in San Jose! if you like donuts, try Phsyco Donuts if ur in SJ! also you can check out the Winchester House too if you're into the history of that place.

Sunnyvale doesn't have much, but if you go to Mountain view which is a county over, you can check out the Tech Museum and also the Google Campus there. Facebook has a campus in Palo Alto too if you are into the social network stuff.

if you want to get fancy and take your wife out to a nice fancy dinner, Santana Row is a nice place to spend a nice evening.

if ur not into that, I recommend San Pedro square in downtown SJ, a lot of open bars, food courts and live bands will play if you're not into the night club scene and just want to eat, drink and ppl watch lol. FYI it gets really packed when the Sharks play as everyone will meet there before going to the game to get loaded, it's cheaper, lol.

if you're into the beach life, I recommend Santa Cruz, Capitola beach, and Monterey Bay.
---
Quote:
Originally Posted by
patrickstapler
View Post
Seen plenty of Tesla roaming the streets here already. So today I met the plant manager of my wife's job. He has a almost 100 point Grabber Orange '70 B2 and a brand new GT350R. He also lives one mile from Mike's place so he is going with me tomorrow and taking me for a spin in the R. Hump Day is shaping up to be pretty special.
What are the odds? Which Mustang you guys taking to Maier's?
---
Bob
There are 2 types of people, those who own pickups and those who borrow them.
69 M code Mach 1, 393w AFR 185, C5 trans, 3.50 traction lok N case, 13" 01Cobra 4 wheel disc, QA1 4 wheel coil covers, Chromo tube susp arms, Triangulated rear arms, Convertible inner rockers & seat riser, 6 point roll bar.
Build Pics
http://s782.photobucket.com/user/rob...?sort=3&page=2
Build Thread
http://1969stang.com/forum/index.php...bitch-is-back/
Senior Member
Join Date: Dec 2012
Location: Huntsville, AL
Posts: 4,435
Been hitting the Y at Mt View every morning. Nice area. Probably going to do the downtown San Jose area tomorrow night. Looks like fun.
---
Regards,
Patrick
Senior Member
Join Date: Jul 2000
Location: SF Bay Area
Posts: 7,223
Downtown Campbell has become a local hub of nightlife with restaurants and bars often featuring live music (or a DJ) on selected nights. Also, some places have two happy hours, the common late afternoon one and then another one from 10:00 to closing. These places all have food and beverage options: Tessora's Wine Bar (Beer & Wine), Aqui (Full bar that includes "Industrial Strength" Margarita's), Sushi Confidential, Campbell Brewing Company, Mo's, and Opa come to mind as examples of the new Campbell night life. A number of these places have indoor/outdoor dining options and the sidewalks are often full of people out for a night on the town. Traditional style bars include: Khartoum, Cardiff, and Katie Blooms. Overall a relaxed fun vibe without the attitude of some more tony neighborhoods in the area.
---
*67 Vintage Burgundy 390GTA has moved on to its next caretaker*
Senior Member
Join Date: Dec 2012
Location: Huntsville, AL
Posts: 4,435
So I made it out to Mike's place today, and first let me say what an exceptionally genuine person Mike is. I don't think I have ever met someone whom you would expect to hold a lot of cards close to their vest be so eager and open to help guys like us. That guy loves to talk suspension and I believe if one had the time to spend all day, he would discuss it all day and never repeat himself. If you ever get the chance to meet Mike in person, please do yourself the favor and take the time to do so whether at his shop on on the road. If it is at his shop however...boy ar you in for a treat. Located in a completely misplaced small industrial area plopped dead in the center of Livermore wine country, Mike's place is a very modest yet very functional shop. Everything is designed, prototypes, tested, and manufactured ina very well thought out layout. I was completely shocked to be honest. He asked if I expected some big fancy shop...and I said well yeah. Mike had several customer's cars in the shop in varying stages, one of which is a '65/'66 Shelby look-a-like. Unsure of the specifics of the engine as was Mike. Mike had just finished installing his MOD1 front suspension, his rear leafs, panhard bar, and I believe he said his custom tailored shocks, and his MOD power steering kit. Mike took me for a 15-20 minute ride in this car...WOW...and that is a huge understatement...and apparently Mike had not done the final tune on the suspension. The steering and suspension responsiveness of the car was absolutely amazing. Additionally, the ride quality was very impressive...not harsh at all. I feel like you could drive this car for eight hours and not be tired. I did not get to ride in Old Blue as it was out of gas, nor New Blue because it was still Chock full of travel equipment from th previous week. I did snap some shots of th cars. Mike did start Old Blue so I could here the 750HP+ full boogie Roush/Yates NASCAR engine...breath taking to say the least.
Mike, thank you again for the more than generous hospitality. It was truly a pleasure to meet you, your wife, and all your guys.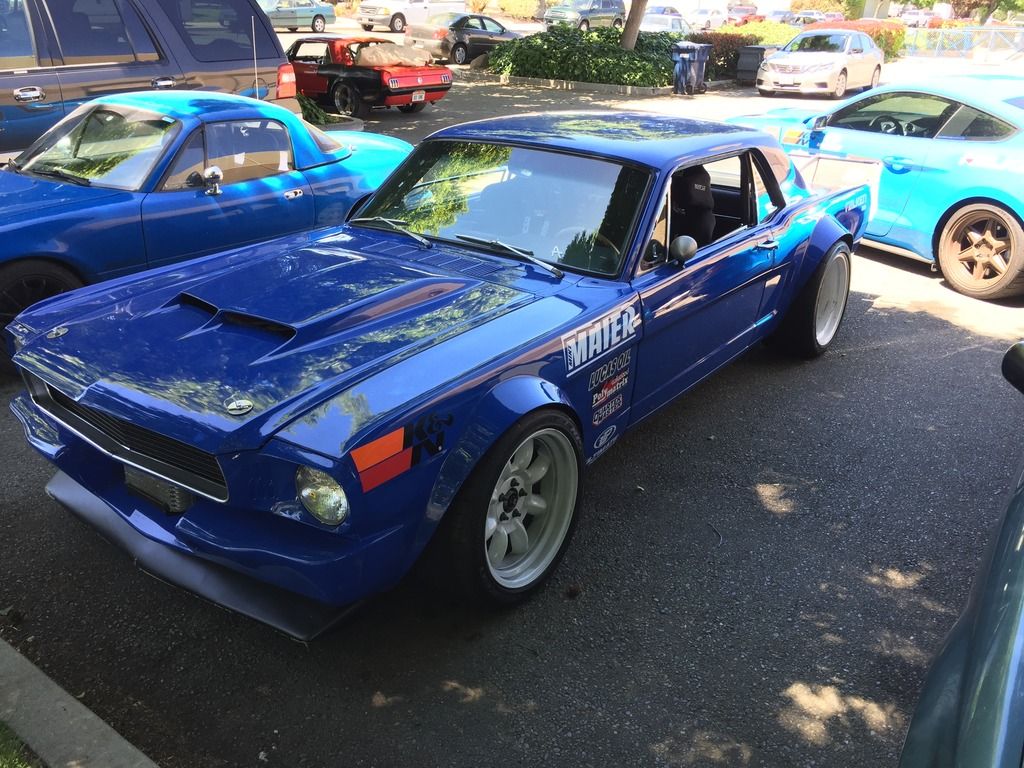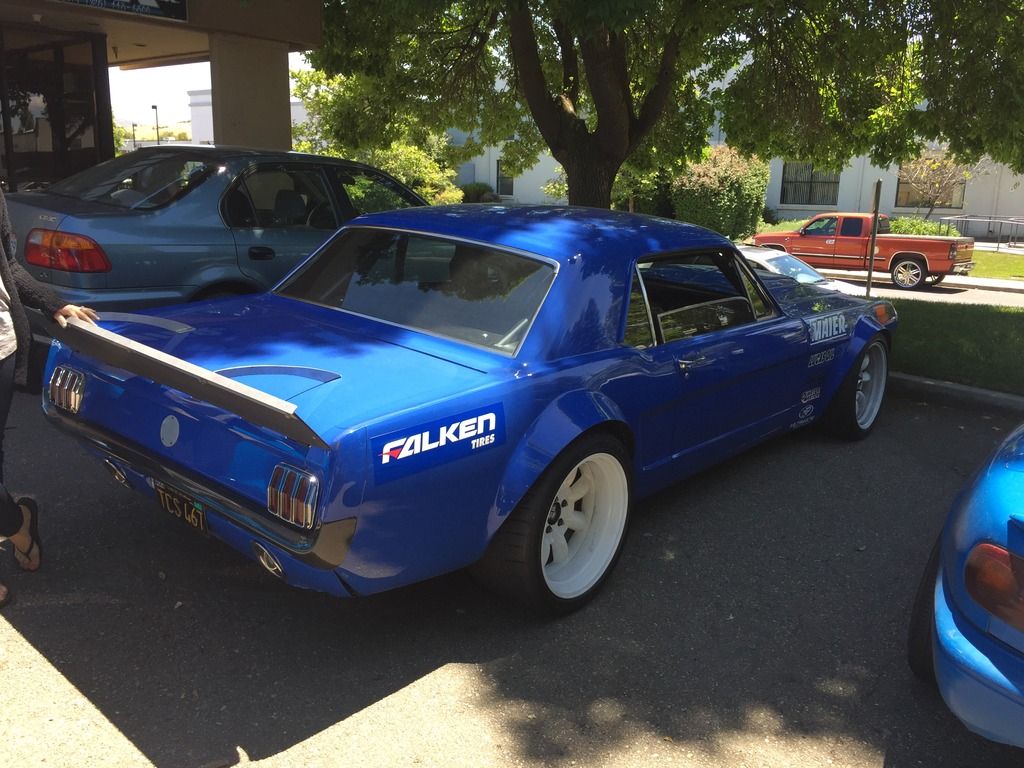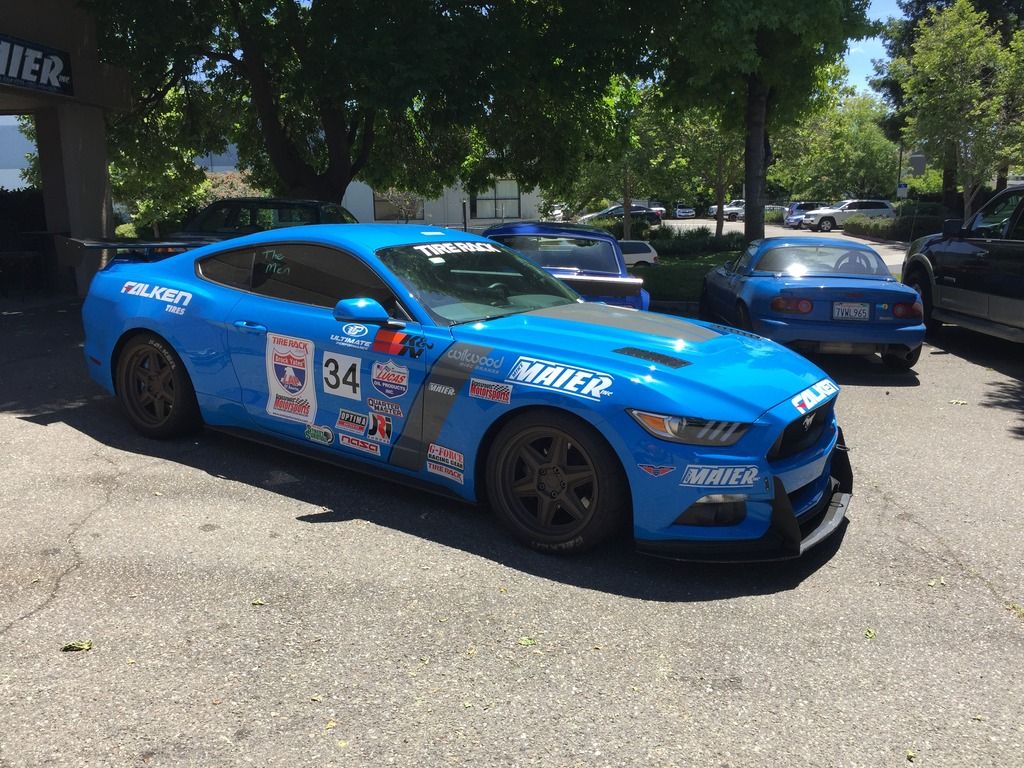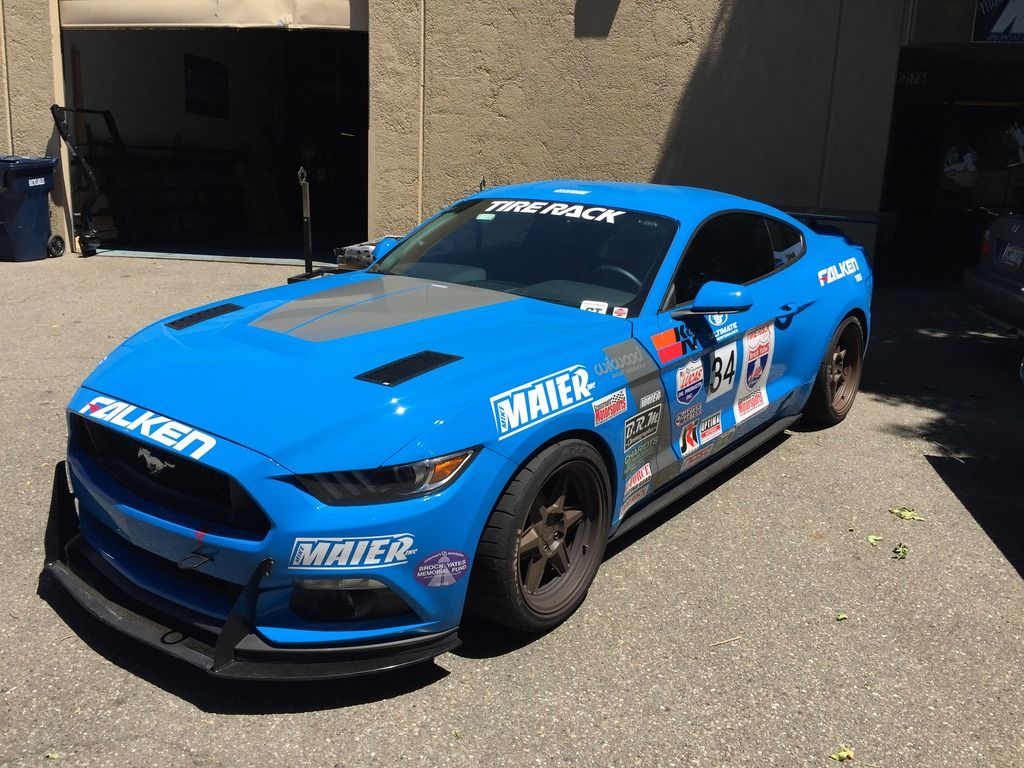 So the other side of the story is I did not get to go see the B2 or GT350R I previously spoke of as the owner could not break away from the office today. He is supposedly going to drive the Shelby to work on Friday.
---
Regards,
Patrick
Senior Member
Join Date: Dec 2012
Location: Huntsville, AL
Posts: 4,435
Went to see the B2 and the GT350R last night. Took a few pics and some video. Video was wasted however since the mic on my stupid phone doesn't work. He let met drive it through the Livermore wine country. I didn't get stupid with it. It only has 750 miles on it so you can't take it over roughly 6500 until you pass 1000 miles per the purchase agreement. Anyway, once in a lifetime opportunity I'm certain. He ordered with the convenience and entertainment option...supposedly the only option.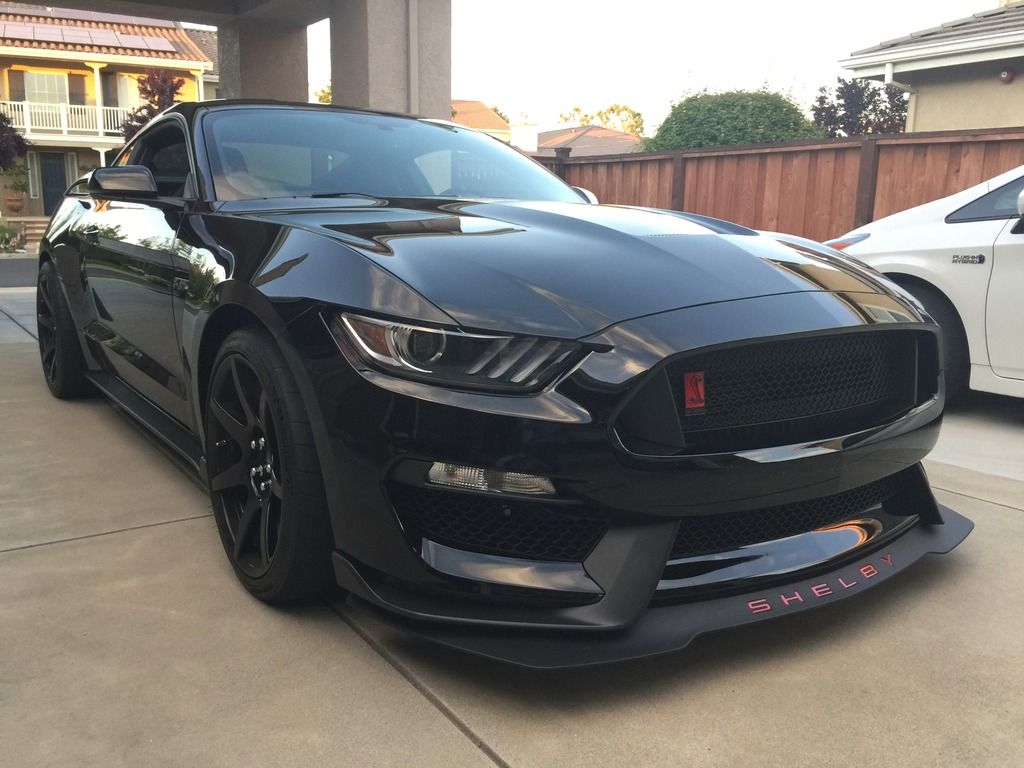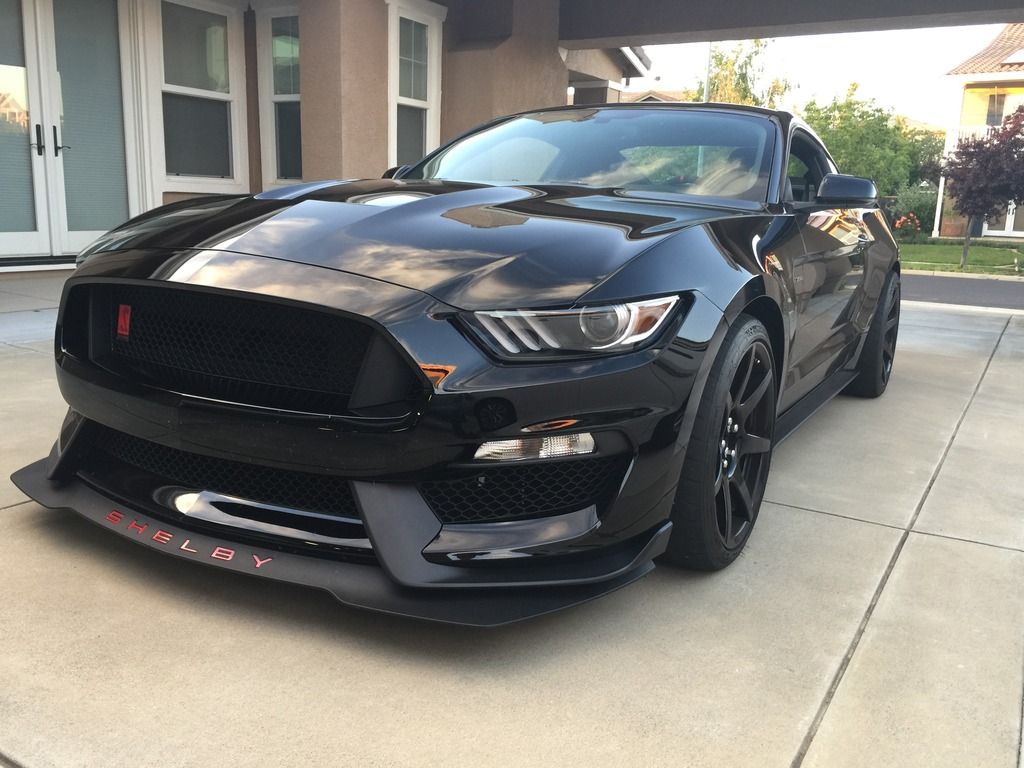 Fronts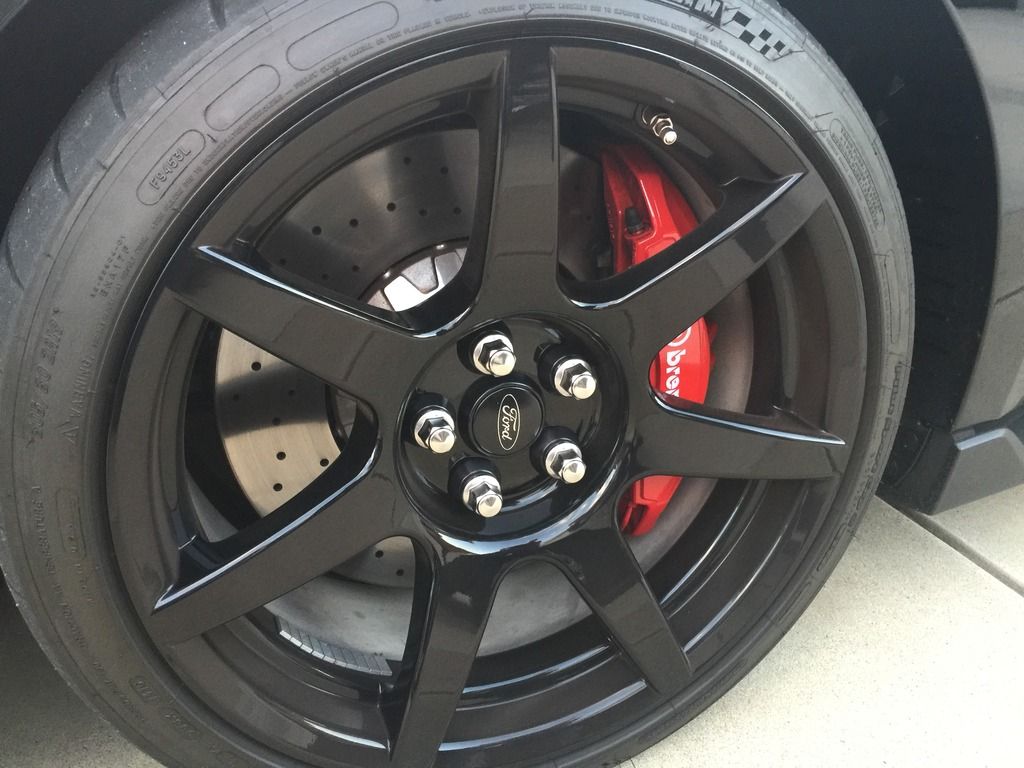 Rears
This is where I took over...supposedly top three largest winery in the US.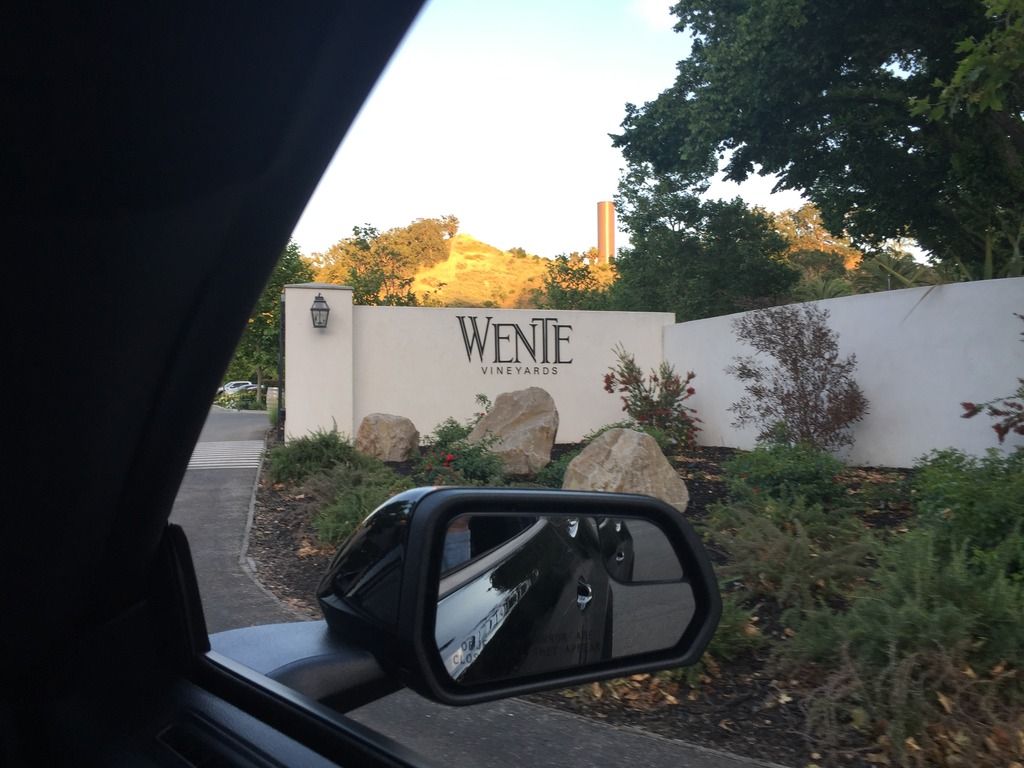 Boss Interior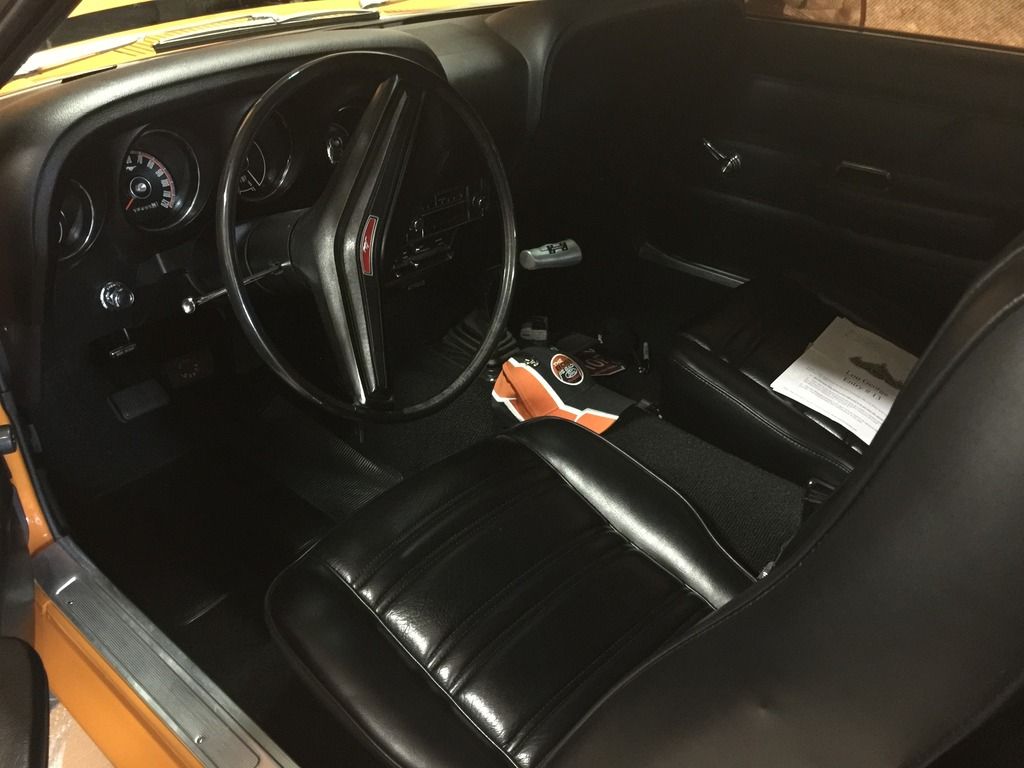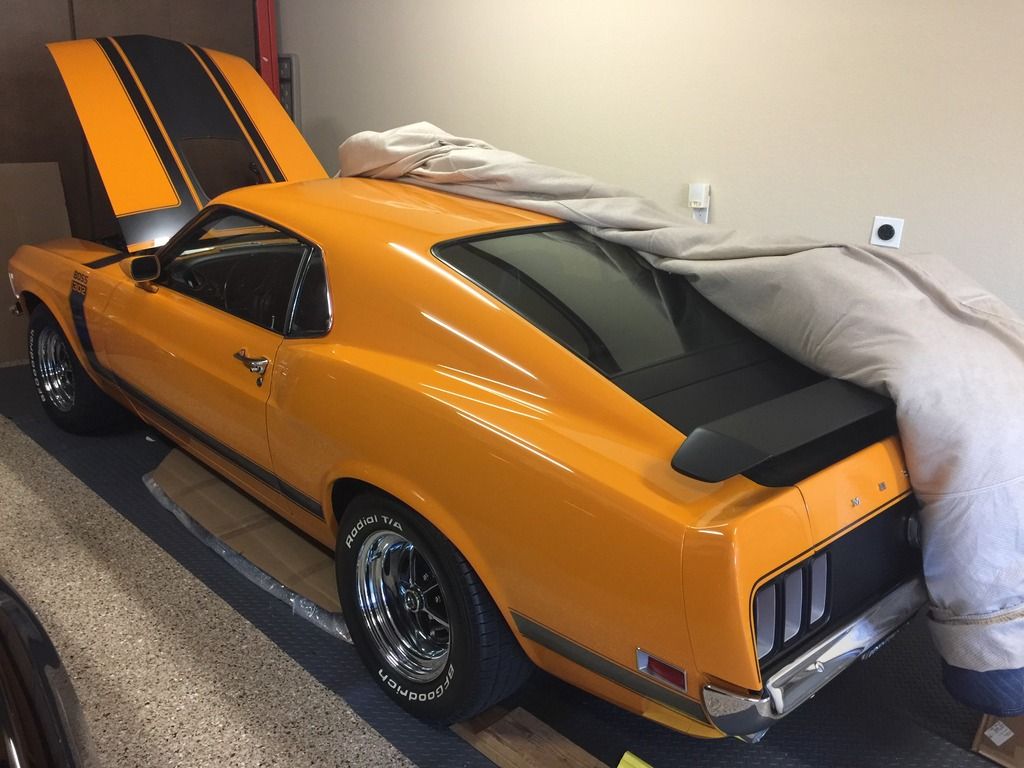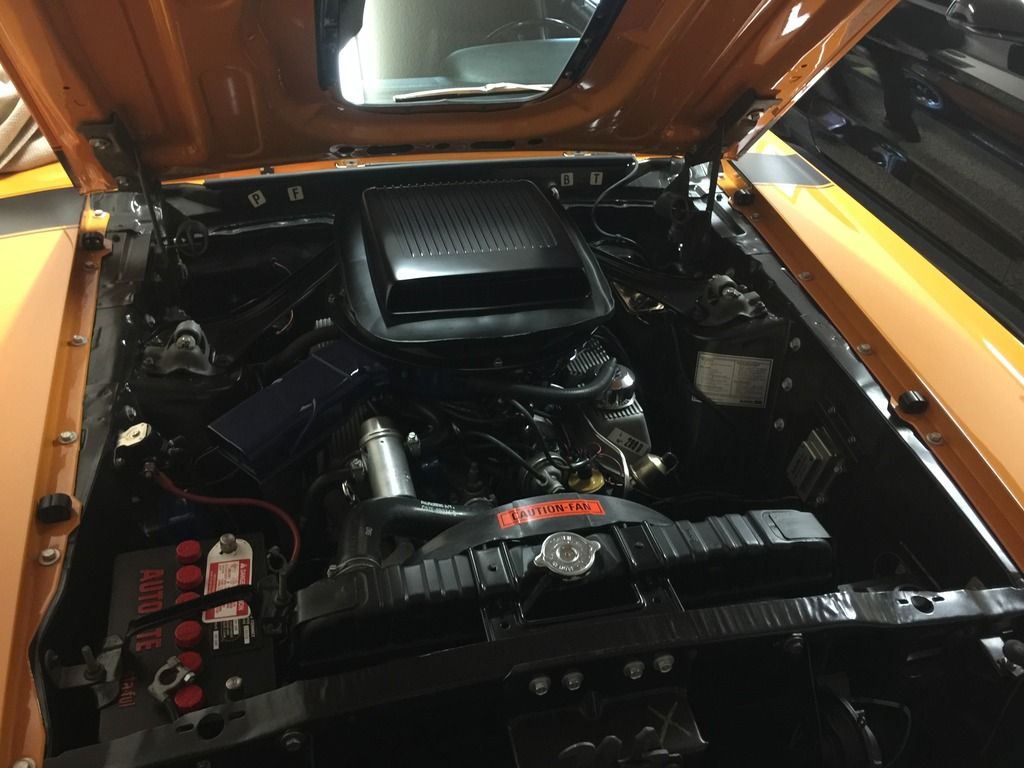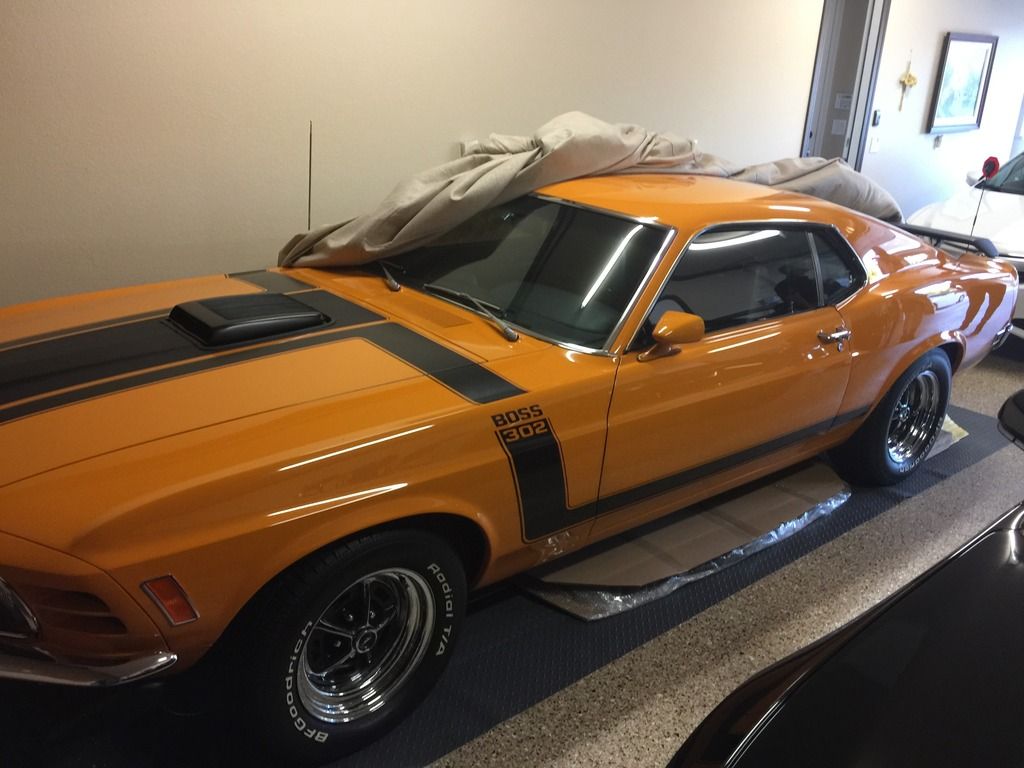 Cool wall art at Mission Pizza in Fremont...stopped for beer.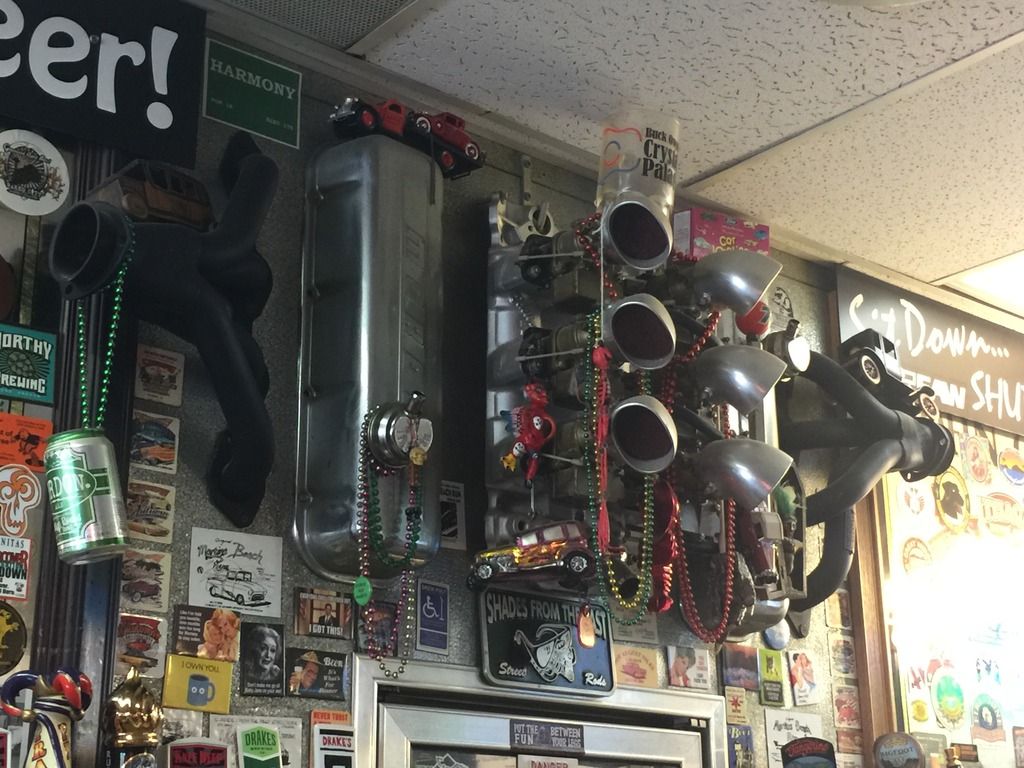 ---
Regards,
Patrick
Senior Member
Join Date: Dec 2012
Location: Huntsville, AL
Posts: 4,435
I forgot one...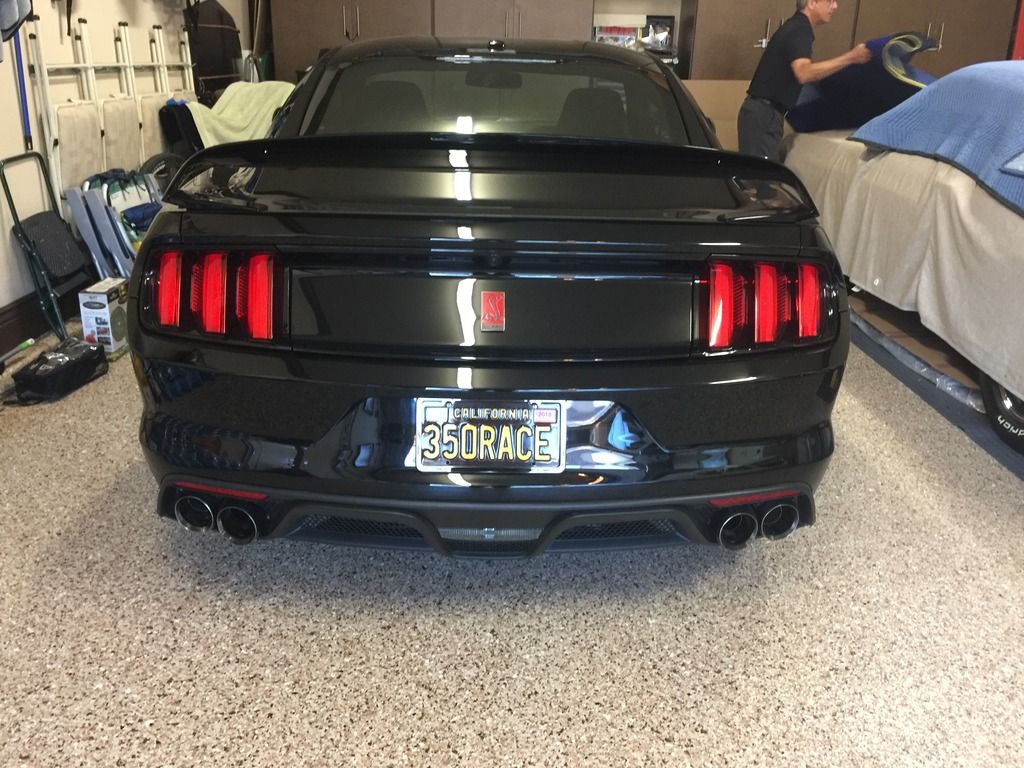 ---
Regards,
Patrick
Posting Rules

You may post new threads

You may post replies

You may not post attachments

You may not edit your posts

---

HTML code is Off

---