Senior Member
Join Date: Sep 2006
Location: SE Wisconsin
Posts: 23,508
Is uniformity good?
---
It's a couple weeks 'til Indy. The competition is incredible. 33 cars built within the same standards. It's mainly reliability, pit crews and driver experience, guts, luck...

For fans cheering for their favorite driver it's probably fun.

Imagine a 500 with 4 cyl, v8, diesel,turbine, front wheel drive, four wheel drive, rear wheel drive etc. Fun to watch?

Imagine the Daytona 500 with almost stock Hudson Hornet, Olds Rocket 88 and Chrysler Hemi competing.


Maybe we're past all that. Today's equivalent would be maybe allowing electric powered vehicles. No question most racing is far safer
over the years.
---
My '64 1/2 vert. Ordered May '64. D code 4 speed, handling package, caspian blue, accent group, Ford blue manual top.
'68 vert. driver. Owned since Apr '78. C code AT, AC, PS, P disc B, PT lime gold, standard black interior and top. NOS RF fender and left quarter.New top and folding glass.
---
Last edited by slim; 05-17-2017 at

01:03 PM

.
I race slot cars with a group of guys over the winter months.We have two series the first is what I would call normal racing where all cars are built to a certain spec all though we all try to find the very edge of the rules (Smokey Yunick) the scores at the end of the season are spread out by a good margin. The second series is more of a IROC style we run 4 identically prepped cars and each driver has to run each car in each lane the scores are much closer in this series
---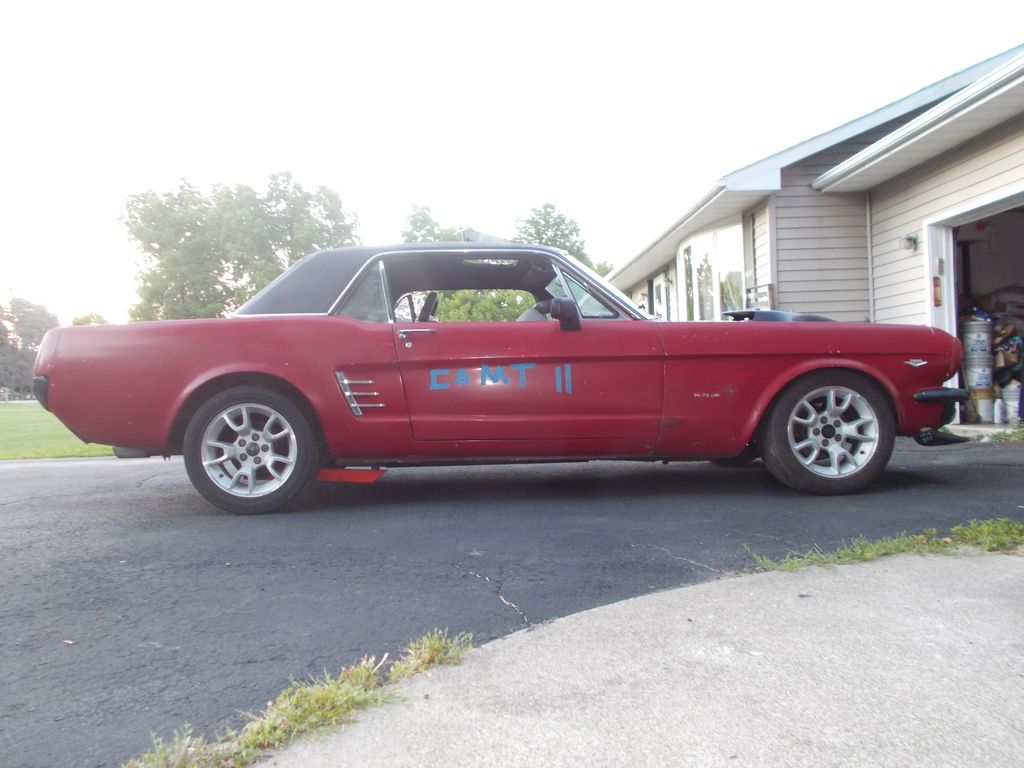 They used to say a lot of people watched NASCAR just for the crashes. Now that's the only interesting part of it. Most racing leagues the cars and drivers are so evenly matched that it's just boring. Kinda like how pro football is less exciting than college football.
---
1970 Mach 1 M code
1990 5.0 LX Limited Edition

I keep noticing the DOT puts up signs to honor my burnouts. That's nice of them.
Senior Member
Join Date: Sep 2011
Location: Central Kentucky
Posts: 1,348
I would love to see the Indy 500 live once, although I suspect except for missing the infield spectacle, watching from the big screen at home is probably more entertaining. I have been to time trials a couple times and it was hard to really take it in from up close. I had track side access midways around and tried to get some pictures of the cars going by. On the older digital camera I had at the time, I found that I had to push the shutter button as soon as I heard them coming around the curved bank or they would already be past me by the time it took the picture.
---
Coyote build in 65 GT Fastback on the rotisserie
F150 SCREW Ecoboost as my daily
66 Emberglow Coupe first car,71 Torino GT, 82 Fastback slooooow 6 banger, 71 Boss 351, 85 GT all long gone
Going to the 500 or even the 400 (NASCAR) races is a once in a lifetime event. Once you have been, you will not want to go back. It is so large, you only see a 1/8th of the track, quite boring in my opinion.
---
I have never "made" anything, I just modify the things around me into useful items with abilities that were GIVEN to me.

Mike
Senior Member
Join Date: Sep 2006
Location: SE Wisconsin
Posts: 23,508
In the early years many great cars were built in central US. Michigan and Indiana were where many high class powerful cars were built.Also the Great Lakes
was shipping rout for importing. Big powerful US cars were Marmon and Duesenbergfor example. Powerful European like Mercedes and Peugot.

Indianapolis was a central location to build a track and have it out! Speedway was on the outskirts of Indianapolis.The track was built like durable streets were built back then, paving brick. There was now formula/specification for the cars. First race was 1911. Format was similar through 1927 with Duesenberg winning
4 times. 5 of the 16 winners were European.

Next phase til WWII settled in to race cars with Miller or Offenhauser engine. After WWII the "standard" format was pretty much front engine roadster or dirt track with Offenhauser 4 cyl.

Suddenly in 1963 little mid engine cars powered by Ford smallblock and European drivers sprang on Indy! Since the early years the 500 had been considered by many the great American race. Even after the 63-67 breakthrough it remained pretty much an American race.

1996 started the Indycar format. We now have 33 nearly identical Grand Prix like cars with Honda engines or a special built, lately Chevrolet engine.
For me Indy has become a yawner much like NASCAR.
Posting Rules

You may post new threads

You may post replies

You may not post attachments

You may not edit your posts

---

HTML code is Off

---