Subaru brakes
---
My daughter-in-law just called me because she needs new brakes in her 2009 Subaru Legacy 2.5 AWD. She said most of the noise is out back, so the plan is to change all the pads and change the rotors after I have it apart for inspection.

I've never done a Subaru, so I'm wondering if there are any specialty tools required. Can I retract the rear pistons with a C-clamp like I've always done or do I need to spin it back with a tool?

Any hidden dangers? Thanks.

John
It's an Akebono caliper. Let me look and see if I've got a good shot of the
piston face. I think that one screws back in.
I assume this is the non-turbo 2.5 engine?
If so, I don't see any pins on the back face of the brake pad.... I think you
may be able to squeeze the pistons back in.

Application came with ceramic rear pads. Akebono was not the OE
provider. Probably Sumitomo.
---
As the drill sergeant said, "I taught you everything you know. I didn't teach you everything I know."

"Human beings, who are almost unique in having the ability to learn from the experience of others, are also remarkable for their apparent disinclination to do so."
- Douglas Adams
---
Last edited by GT289; 05-19-2017 at

01:22 PM

.
Quote:
I assume this is the non-turbo 2.5 engine?
Correct assumption sir.
John
EDIT: Autozone shows rear brake *shoes* for the parking brake, so that must mean a standard disc brake caliper like the fronts. I hate taking things apart and finding surprises.
Thanks.
---
Last edited by John_Del; 05-19-2017 at

02:32 PM

.
I did brakes all around on a 2011 with no special tools.

YMMV
---
1973 Mustang Convertible
460 D0VE-C Heads w/CJ size valves, Lunati voodoo 227/233 cam, Edelbrock performer rpm manifold, FPA headers, Holley 950 HP carb, C6 w/2500 stall converter, 3.25 trac lock
These are one of my favorites at work, no special tools a screwdriver will push back the piston will still on the car you'll need a 12 or 14 mm wrench to take off the lower caliper bolt swing up the caliper remove the pads ,the a 14mm socket to remove the caliper anchor(bridge) and a hammer to loosen the rotor .The hardest time you'll have is if the inside of the rotor is very rusted and holds the parking brake shoes .
---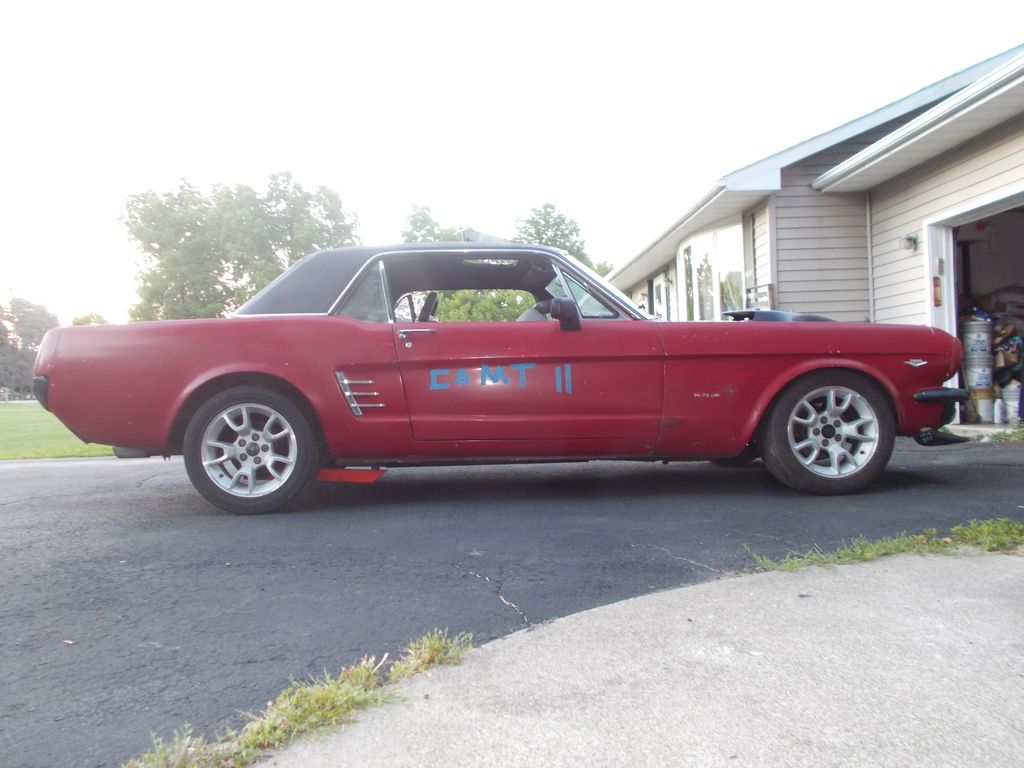 Thanks everyone! It was easier done than said. 14MM box wrench, C clamp and lug wrench and I had all four corners done in 45 minutes (did not change the rotors--- next time).

The parking brake is via small shoes inside the rear rotors, so the rear caliper is standard fare just like the front, and they're supplied by Tokico. Other than the rear pads being smaller, same job as the front.

John
Posting Rules

You may post new threads

You may post replies

You may not post attachments

You may not edit your posts

---

HTML code is Off

---