Looked under my 2002 F-150 tonight and noticed I have a pinion seal leak. I've been hearing a "Knock" comming from my rear diff for a little while now...it only makes the noise once, if it makes it at all, when I accelerate or when I deccelerate. It does it as soon as I put my foot on the gas. What is it? Slip Bump? Limited slip issues? Drive shaft? Are there any additives I can use to try to stop the pinion seal leak?
---
~Ryan~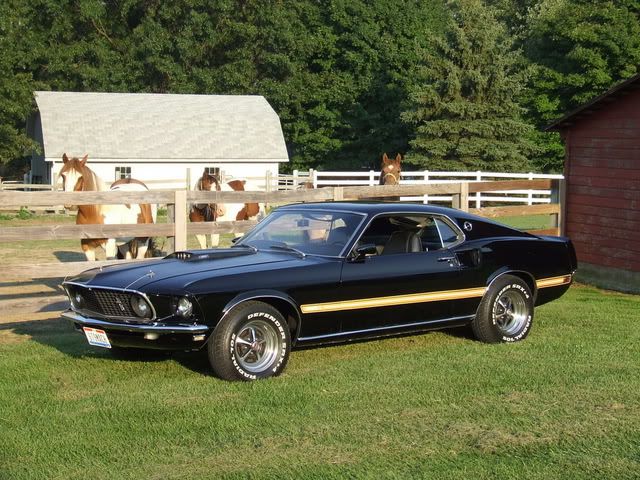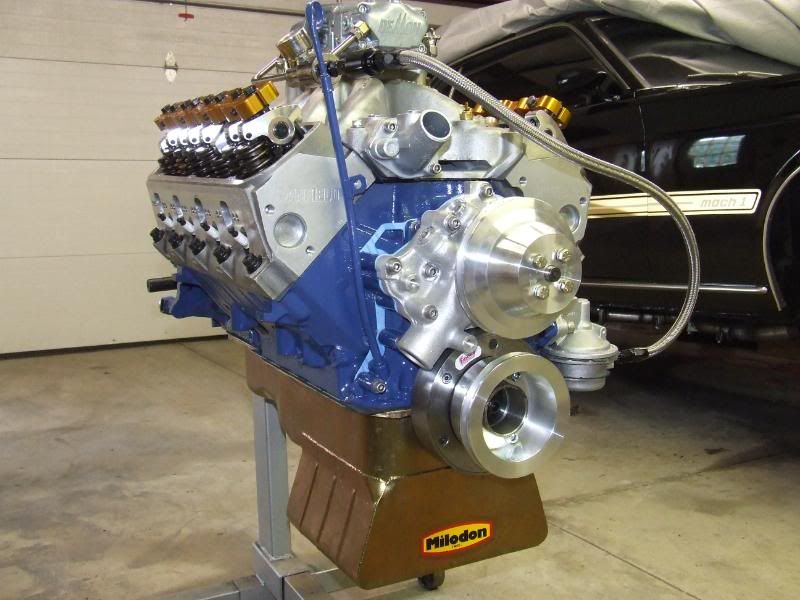 1969 Mach 1- 357w: 11:1 compression, ported Canfield heads, FTI billet solid roller cam, Vic Jr., 850 Mighty Demon
Full manual AODE transmission w/ 9.5" Art Carr converter; 4.11 detroit locker
http://www.cardomain.com/ride/2554478
Senior Member
Join Date: Dec 2002
Location: Georgia
Posts: 208
Check out f150online.com if you don't get any better responses here


On my old 93 F150 with a limited slip 8.8 inch rear, I had similar symptoms. Replaced pinion seal, u-joint, until there was no denying that it was the differential. By that time it had started to whine pretty bad. The carrier bearings were shot and there was metallic contamination in the differential fluid. I had about 130,000 miles on it at the time. I am no differential expert, but the clunking could be the u-joint alone.
---
01 Cobra
69 M-Code Mach 1
93 F150 4x4 daily warrior (gone but not forgotten)
2005 F150 FX4 Flareside
Most rear ends get a little slack in them after break-in and will act like this. Could be bad u-joint, or mis-aligned carrier (causing slack between ring and pinion.) Probably not a limited slip problem - when the axle clutches wear out they just quit spinning the tires.

Bad bearings usually make a grinding noise. Axle bearings will be louder when turning a corner or swapping lanes (when more weight is on them.) Carrier and pinion bearings have a more constant noise.

I'm in the process of rebuilding the 8.8 in my Cobra right now. Rear had been sounding like a washing machine. Got in and found the driver's side carrier bearing was shot and there was metal all over the place. Excellent time to upgrade to 4.10s!

As for the leak - you can't replace the pinion seal without pulling the pinion, replacing the crush bearing and re-torquing everything. Might as well replace all the bearings while you have it apart. Not sure if there are any reliable additives that will stop the leak.
---
.
Highly modified 67 coupe (SOLD), rusty 68 vert, 03 Sonic Blue Cobra Convertible, 56 F100, stripped 65 fastback waiting to be a street machine
Posting Rules

You may post new threads

You may post replies

You may not post attachments

You may not edit your posts

---

HTML code is Off

---