Meguires vs. Turtle Wax my 2 cents
---
I just finished prepping and waxing my black 2004 Dodge Durango. A very large vehicle. A 3 day project to get it ready for the winter. I used Turtle Wax color back oxidation remover on the entire truck. I used Turtle Wax super hard shell wax on the drivers side but ran out before I could complete the job. I also ran out of the oxidation remover because I ran it over with the truck, and like a geyser shot it all over the driveway.
Sooo.
Today I picked up some Meguiars ultimate polish pre-waxing glaze and Meguiars Gold Class carnauba plus premium paste wax. I re-prepped the passenger side of the truck.
Wow! I just did this with the Turtle Wax and I could not believe how much crud came off. I then applied the Mequiars wax. It is almost unbelievable the difference in the 2 products. I am amazed that the Meguiars product would be so much better. I wish that I had a camera that could capture the difference. I would post pic's. The meguiars is hands down the victor. Now I have to re-do the drivers side. Last week I prepped and waxed the Ranchero with T-wax. It looks like I will have to re-wax this with the mequiars also. As if I didnt have enough to do. I thought I would share this with my vmf family, maybe it will help someone.
Yes, I know, spellificated Mequiers wrongly!
---
Joe in Detroit
1969 Mustang Sports Roof (SAG = Sports Appearance Group) 1 of only 5,729
1966 Ranchero Custom 1 of only 11,000 made. (For Sale)
2014 Mustang V6 premium pony package
1969 Mustang Grande (sold)
Personal Quote from 5-1-15. ''DRIVE IT LIKE YOU HAVE TO POOP!"
"It was a beautiful day, the sun beat down
I had the radio on, I was drivin'
Trees flew by, me and Del were singin' little Runaway
I was flyin'"
Tom Petty, Runnin Down A Dream.
---
Last edited by 1969sag; 10-11-2012 at

08:29 PM

.
I've been using Meguiars since the 80s great stuff . If you can find it try the professional line it's in a beige bottle and numbered
---
1966 convert
I use Meguiars on my Mustang (garaged), truck and wifes Expedition every 3 months and both sit outside. Great stuff and never need anything but water to wash them. For all other trim I use Mother's chrome polish (bottle) and Billet Metal polish (small can).
---
Rick Allen/Prescott Valley, AZ
---
Bart
What, me worry?
- Alfred E. Neuman
Oh yeah, Meguiar's hands down! I hate that Turtle Wax stuff. Leaves an awful feeling finish, doesn't spread well, doesn't clean well... just ew. I did half of a F250 longbed in that junk and it went so much faster when I was working with the Meguiars on the other side.
---
Calamity Jane
1966 Modified Fastback - Driven semi-daily!
Wrecked
and
rebuilt even better
289 v8, 4-speed, 3.25 9" rear, goodies and stuff.
See my travel blog here for my adventures:
http://calamityjaneroadtrip.blogspot.com/
2014: 10,051 mile, 2-month-long road trip around America
2015: 3,000 mile trip to Knotts in CA, CO to East Coast,
an engine rebuild
or
two
2016: East Coast to TX, Hot August Nights, more trips to the East Coast
2017: Several long trips in the works! Stay tuned
Meguiar's always. But I'm definitely opinionated because I went to their detailing school.
---
As the drill sergeant said, "I taught you everything you know. I didn't teach you everything I know."

"Human beings, who are almost unique in having the ability to learn from the experience of others, are also remarkable for their apparent disinclination to do so."
- Douglas Adams
It's even better if you claybar the paint first.
---
"I love it when a plan comes together!" -- Hannibal Smith
Murphy, 1968 Coupe - Concours
Trouble, 1968 Fastback - Modified
MiniMe, 1966 Mustang Jr. - For Fun
MCA Gold Card Judge, 67-68 Concours
MCA Gold Card Judge, Modified All Years
The only Turtle Wax product that I would use is their Ice detail spray. That stuff is quite good but I usually buy Adam's detail spray in bulk so I only use the Ice in a pinch.
---
~Ryan~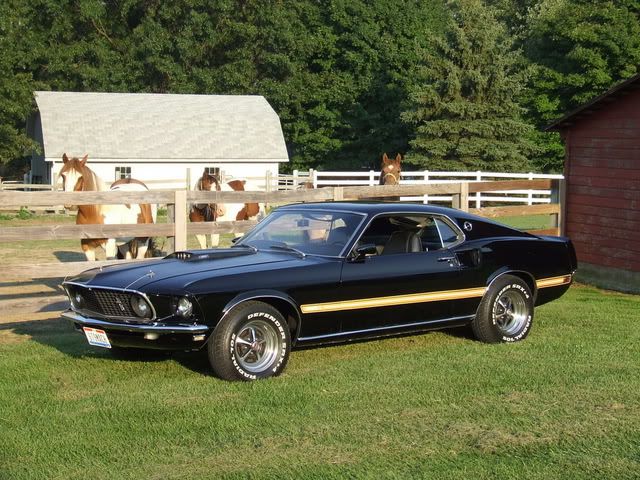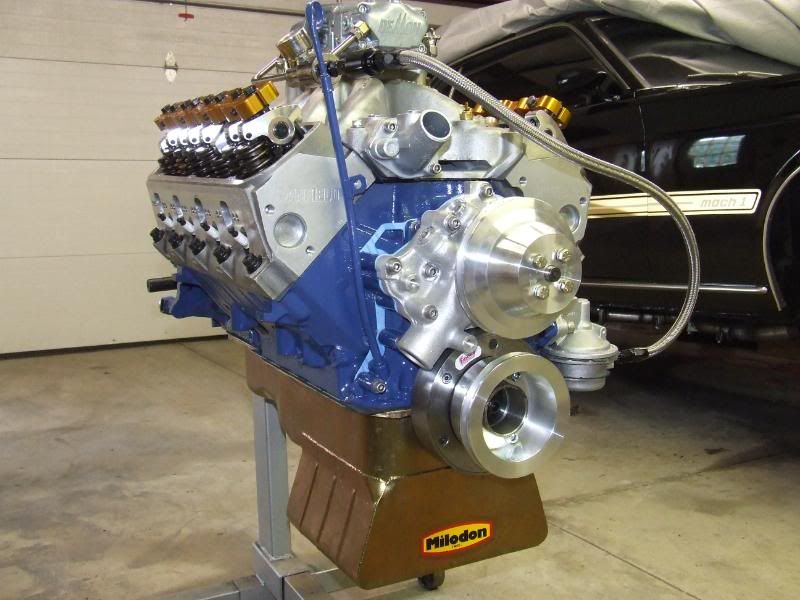 1969 Mach 1- 357w: 11:1 compression, ported Canfield heads, FTI billet solid roller cam, Vic Jr., 850 Mighty Demon
Full manual AODE transmission w/ 9.5" Art Carr converter; 4.11 detroit locker
http://www.cardomain.com/ride/2554478
I have been using Jax Wax for the last three months and it has become my favorite wax and detail spray. Really good product.
---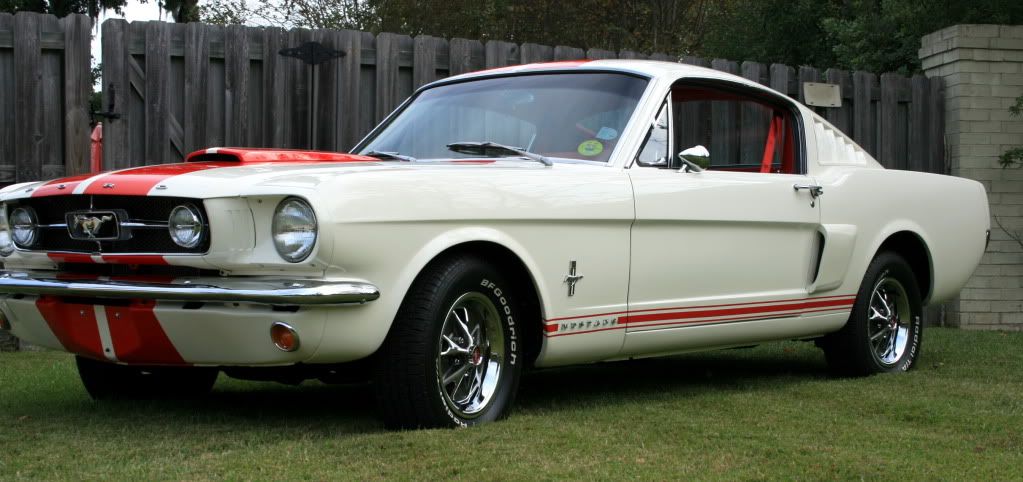 Posting Rules

You may post new threads

You may post replies

You may not post attachments

You may not edit your posts

---

HTML code is Off

---