Most drum/disc systems have a junction block not in the MC. I'm not familiar with the maverick mc though. All you need to do if it's a junction block is take the nut off the front and take out the plunger and springs and put the nut back on. Now it just becomes a t-fitting.
---
1966 GT Coupe - See it here>>>
My 66 GT
1989 GT Convertible - More mods than my 66! Click it>>>
My 89 GT
1999 Powerstroke>>>>>>
Monster Truck
2002 Mercedes E430 SE
Quote:
Originally Posted by Ripped
thanks, I was under the impression that some m/c had residual valves built into them
Yes, they do. Many service replacements, however, don't. The flare seat can be removed from the MC by turning a small screw into the orfice, then pulling the entire fitting out.
Here's the seat and valve removed: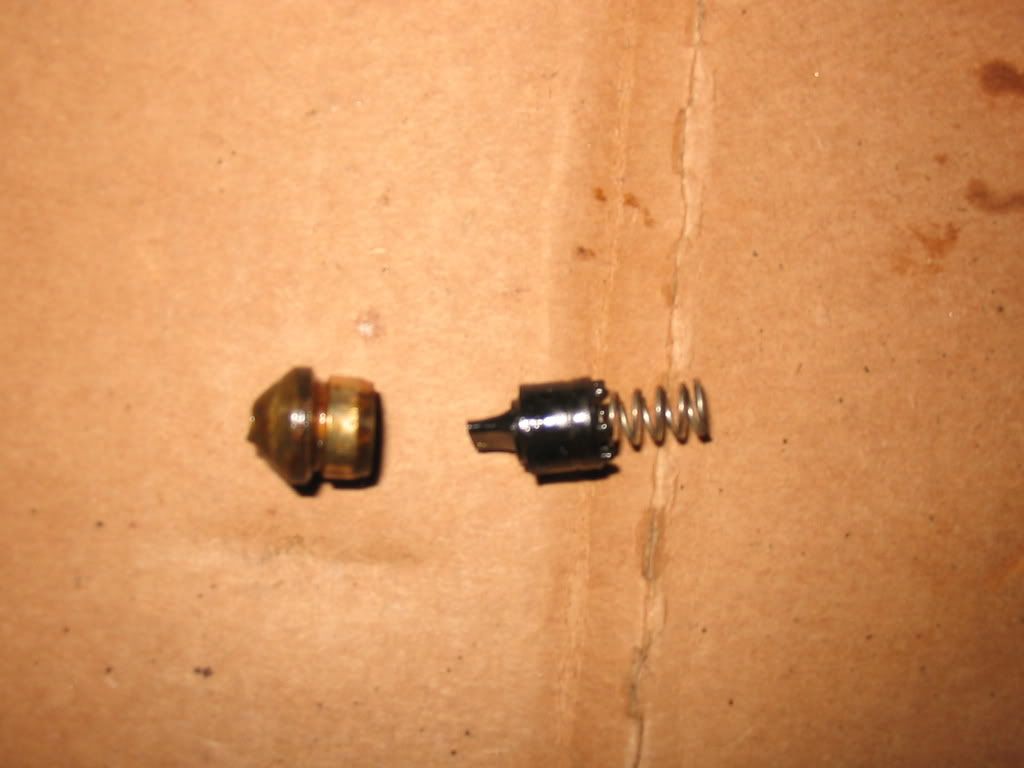 Here's a (poorly focused) picture of the valve in the MC after the seat was removed: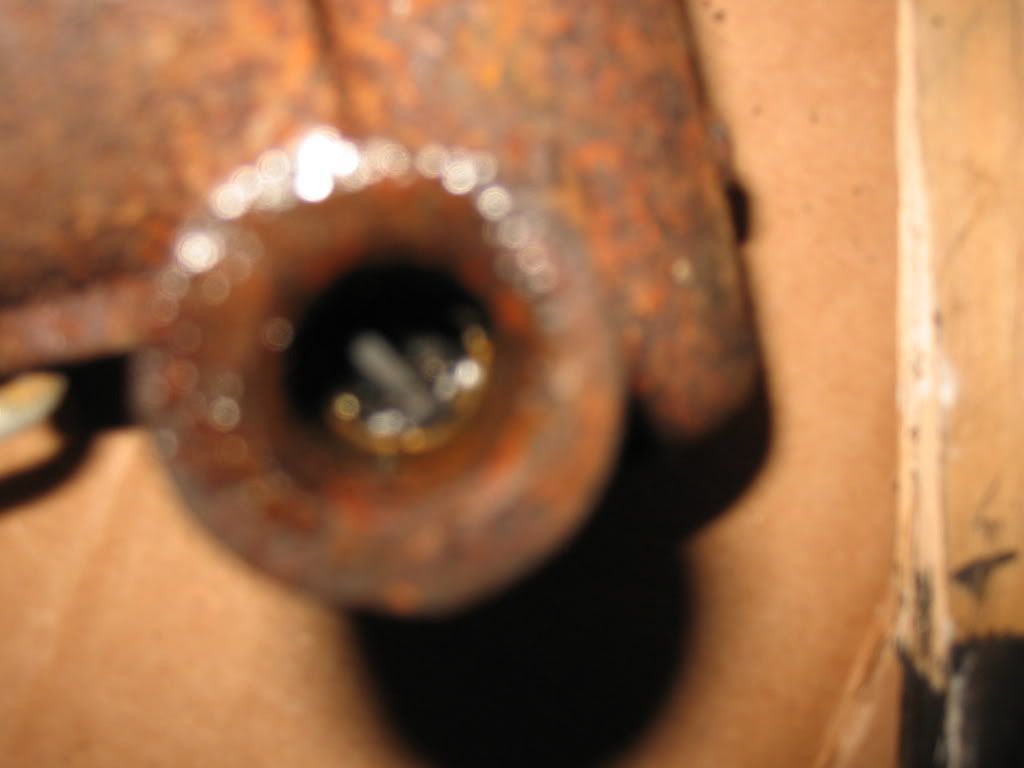 Here's an MC with no valve after removal of the seat: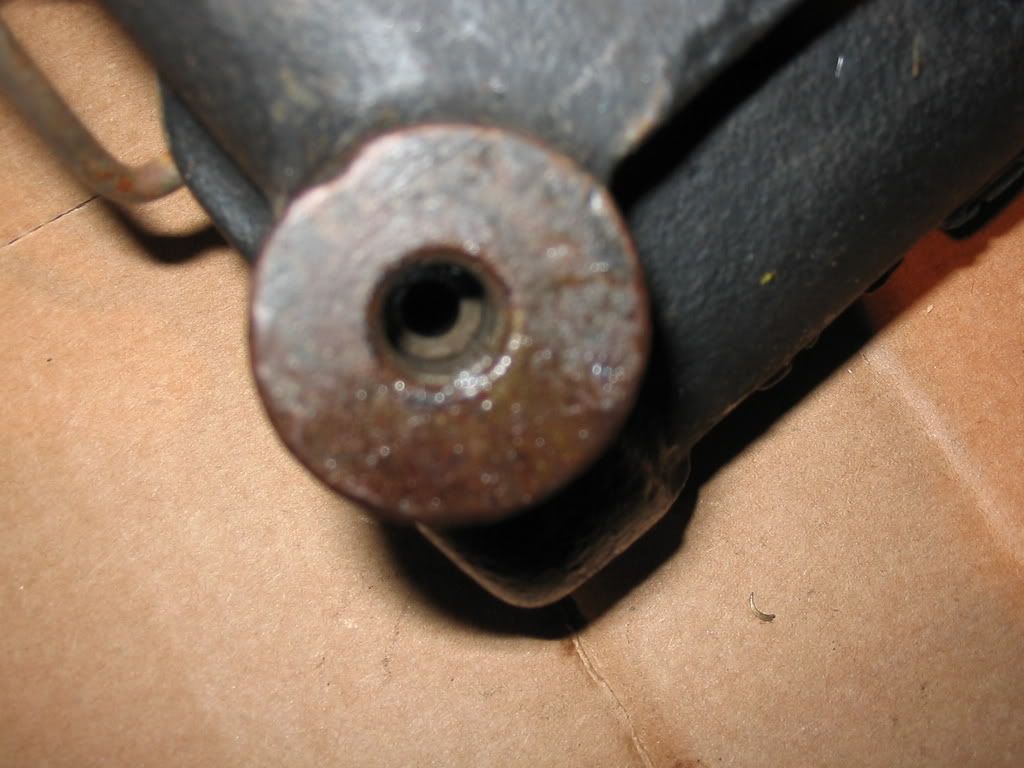 The first MC was from a '67 Mustang, either original, or at the newest from the mid-seventies.
The second MC was a NAPA service replacement for '75-'79 Granada purchased around2004-2005.
As you can see, although the Granada had rear drums, there was no res pressure valve. I don't know how one might figure out if you have the valve or not without physically pulling the seat out. As with most things Ford, nothing is clear or easy.
---
Dennis Harrelson
65 2+2, owned since '72
Lots of mods, now just another sad project hoping for resurrection.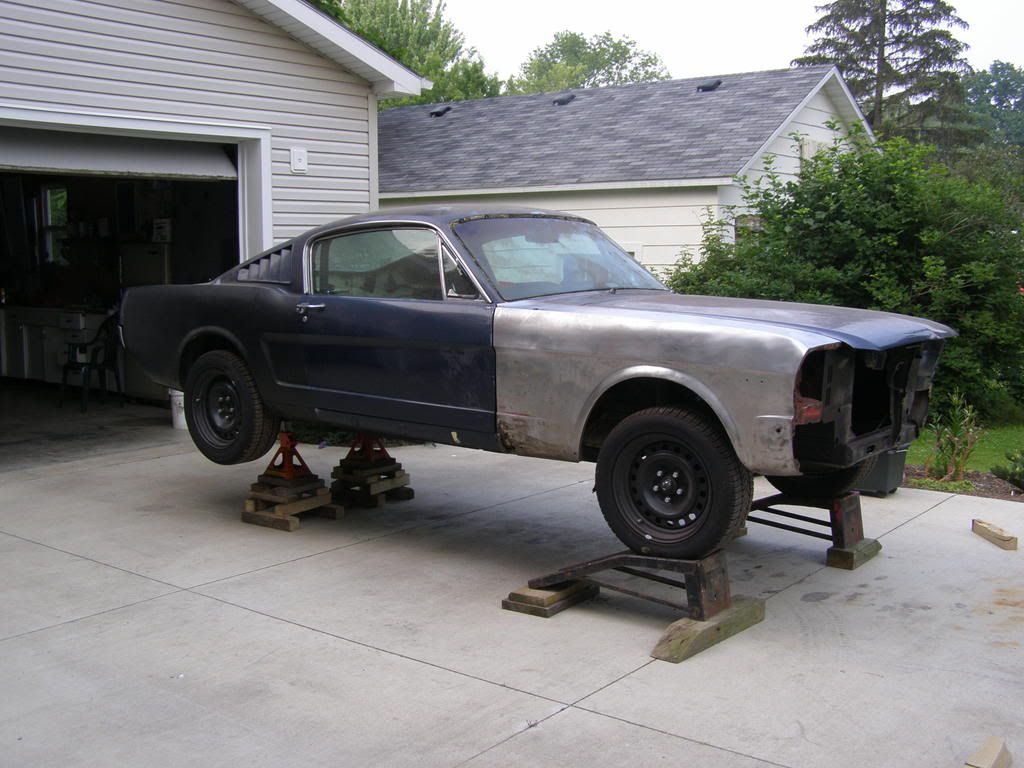 Senior Member
Join Date: Sep 2005
Location: Middle TN
Posts: 1,091
Good post Dennis. I went through this a few years ago. I ended up with a master cylinder off a 1992 Dodge Caravan. I pulled the brass flares out and there was nothing behind them.
Good stuff to know. Thanks for the post Dennis.
---
1966 GT Coupe - See it here>>>
My 66 GT
1989 GT Convertible - More mods than my 66! Click it>>>
My 89 GT
1999 Powerstroke>>>>>>
Monster Truck
2002 Mercedes E430 SE
Posting Rules

You may post new threads

You may post replies

You may not post attachments

You may not edit your posts

---

HTML code is Off

---