It's the engine code...5th digit of the VIN

Off the top of my head
R-Code is 428
S-Code is 4V 390
X-Code is 2V 390
K-Code is HiPo 289
A-code is 4v 289
C-Code is 2V 289
T-Code is 200
Senior Member
Join Date: Jul 2001
Location: The DarkSide
Posts: 7,265
It's the 5th digit of the VIN. It tells which engine was factory in that car. T is 200ci I6, C is 2bb1 289, A is 4bb1 289, K is 289 HiPo, F is 2bbl 302, J is 4bbl 302, Q & R are Ramair & non-RA 428CJ/SCJ, S is 390, X is 390 2bbl (68 only). There are more, but this is all off the top of my head.
HTH
--Kyle
---
The squirrels in my head have spoken.
Cobra 5.0L & AOD swap, here we come.
The "code" usually mentioned is the engine code letter from the factory that's put in your VIN. "K" for instance, stands for the higher performance 271hp 289 4bbl. in the early cars. As the years went by and engine sizes and equipment changed, so did the code letter.
Its the 5th letter in the number of vintage Mustangs, by the way.
---
~Daniel
"No trees have been killed in the sending of this message,
but a large number of electrons have been inconvenienced."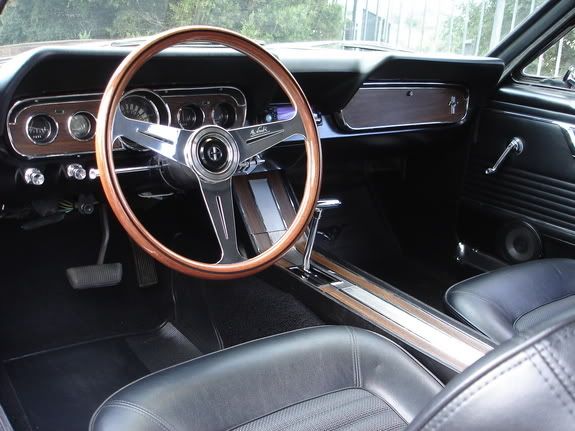 Founding member, Inland Empire Classic Mustang Club (Vice Pres. 2007-2009)
Don't forget the 69/70 G code!
---
Mark Brown/San Diego
Senior Member
Join Date: Nov 2002
Location: Muskogee, Oklahoma, USA
Posts: 278
And also don't forget that an "R" code for 1971 is a Boss351 ::