`67 wiring schematic
---
Morning guys, I am in search of a detailed schematic for my friend Russ, he`s working on a `67 fastback that is quite a nightmare in the wiring department.
Is there a beast available and could someone e-mail me one?

Thanks,
John
Senior Member
Join Date: Mar 2008
Location: College Station, Texas
Posts: 961
Re: `67 wiring schematic
---
---
- Craig
Visit My Restoration Site -
http://67TxStang.BlogSpot.com
1967 Mustang Coupe - 289 E-Street Heads, Comp XE256H Cam, Stealth Intake, & Holley Carb
Re: `67 wiring schematic
---
Thanks Craig, I just got off that site, a lot of information, but I was hoping to get one that was a little more detailed, you wouldn`t believe how bad this wiring is in this car!

I`m not even sure if one I`m looking for even exists for `67.

Thanks Again,
John
You might check with this individual as he refurbishes under dash wiring and has a few schematics.
harnesses@fusemail.com
aka Midlife.
---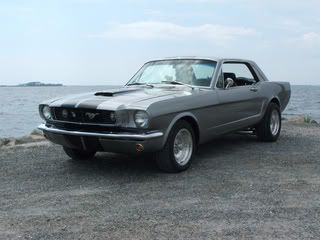 AzPete
USAF (Ret)
'07 GT Vert (The family car)
'66 Coupe (For fun)
Previously owned: Blue '66 Coupe, Red '66 Coupe, red '68 Coupe, Black '87 GT HO, Red '00 GT Vert
Re: `67 wiring schematic
---
This is a great source,
Fordmanuals.Com
You have to pay for it, but the $13 is well worth the price. The CD version is a few bucks more
---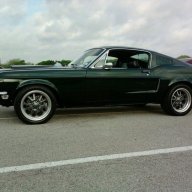 -Rick
IF YOU DON'T STAND BEHIND OUR TROOPS,
PLEASE, FEEL FREE TO STAND IN FRONT OF THEM
Can't say it enough, if folks gonna own & work on their cars, start by getting the Ford shop manual at least. It's not gonna answer all the questions that come up but it sure has been a help to me putting my car together that I bought all in boxes. Basic wiring in it.
---
If you borrow a tool more than twice, you need to own it
You get what you pay for!
George email: <myhawk@gsinet.net>
Member
Join Date: Apr 2014
Location: San Francisco, CA
Posts: 86
Hey John,
At some point last year I had a lot of wiring issues and decided to clean up and color the diagram I had been using. Unfortunately I was never able to finish it, but you might still find it useful.
You can find it here :
https://www.dropbox.com/s/vc98bfle4g...iring.bmp?dl=0
It's a huge file because I was planning to print a large version of it and put it in my garage. You might want to resize it.
I suggest you save the file instead of viewing it through Dropbox.
Leo
---
I'm guessing those diagrams were on back order, about 6 years worth.
---
68 FB 302GT in progress, really.