Senior Member
Join Date: Aug 2007
Location: Windham, NH
Posts: 666
Rocker Panel removal
---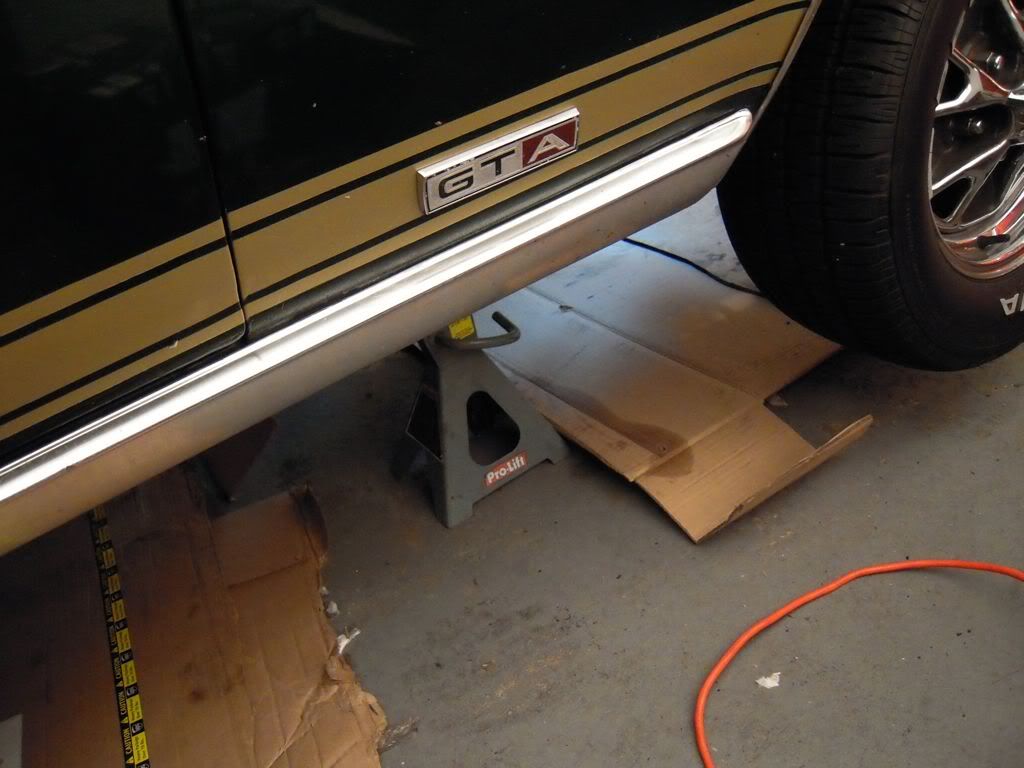 I read you're supposed to lift up and they pop off. It feels like I'm going to snap something or I'm going to pull the clips through the fender.
What is the trick to these? I need to remove the fenders.
Thanks!
---
-Mike
1967 Mustang GTA 390
2015 F-150 3.5 "Eco"Boost
Freshly media blasted and epoxied! Metal work begins soon!

OK, you were told backward. First, you need to remove the studs frm the backside of the front end. Then you need to push down, not up, to disconnect them from the clips.
---
Amateur restorer. Well, sometimes I have been paid for it. But not right now.
Senior Member
Join Date: Apr 2010
Location: Mesa,Arizona
Posts: 582
There's a stud that goes thru the fender on the front of the rocker. It is tiny and probably corroded, it has a small nut on it. If you manage to get it off, replace it with a wing nut!
Senior Member
Join Date: Sep 2006
Location: SE Wisconsin
Posts: 23,571
If your rocker moldings are in decent condition treat them like gold. Good OEMs are hard to find and repos are crap.


Slim
---
My '64 1/2 vert. Ordered May '64. D code 4 speed, handling package, caspian blue, accent group, Ford blue manual top.
'68 vert. driver. Owned since Apr '78. C code AT, AC, PS, P disc B, PT lime gold, standard black interior and top. NOS RF fender and left quarter.New top and folding glass.