Upper Control Arm Torque Spec
---
Anyone got a book handy to give me torque spec for these? Also upper ball joint torque.
---
66 Coupe 200I6 (Back under restoration)
'68 is 75-100 ft-lb for UCA and shaft to body

Upper ball joint to spindle is 60-90 ft-lb, per manual torque to spec then back off to next hole/castellation alignment for cotter pin. (same for lower). I usually go for 70 ft-lb then tighten to next, rather than back off...
---
"Human beings, who are almost unique in having the ability to learn from the experience of others, are also remarkable for their apparent disinclination to do so."
- Douglas Adams

8R03S : 76A I 2A 15M 72 5 U
8R01S : 65A B 2A 28M 72 7 5 - Factory GT
8R01C : 65A M 2A 01E 72 2 W - CS/GT
8F01X : 65A I 2G 20E 24 1 U - EXP500 repli-bute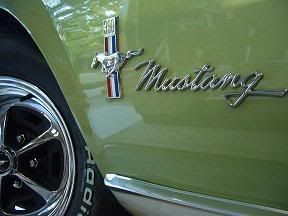 ---
Last edited by dalorzof; 04-06-2012 at

12:40 PM

.
Thank you for quick answer.
---
66 Coupe 200I6 (Back under restoration)