If your by yourself I find it easier to pull the engine by itself but thats the way i'm used to doing it cause I rarely have anyone over to help with it.
---
Scott
Sunlit Gold '68 fastback J Code ,C4,ps,ac,bench seat
Quote:
With the car up on 3 foot blocks,
I think your plan is great except for this part. I don't know what kind of 3' blocks you plan to use but please make sure you are working under a stable platform.
Don't use cinder blocks and don't use stacks of anything.
Your safest bet is is a lift and barring that, 6 ton (for the height) jack stands.
Just my .02, FWIW.
---
1965 Mustang Coupe
w
ww.not2fst.com
Senior Member
Join Date: Oct 2010
Posts: 1,665
[QUOTE=jperry; Be prepared for the "while i'm at it" syndrome[/QUOTE]
I needed to replace an acelerator pump and wound up like this...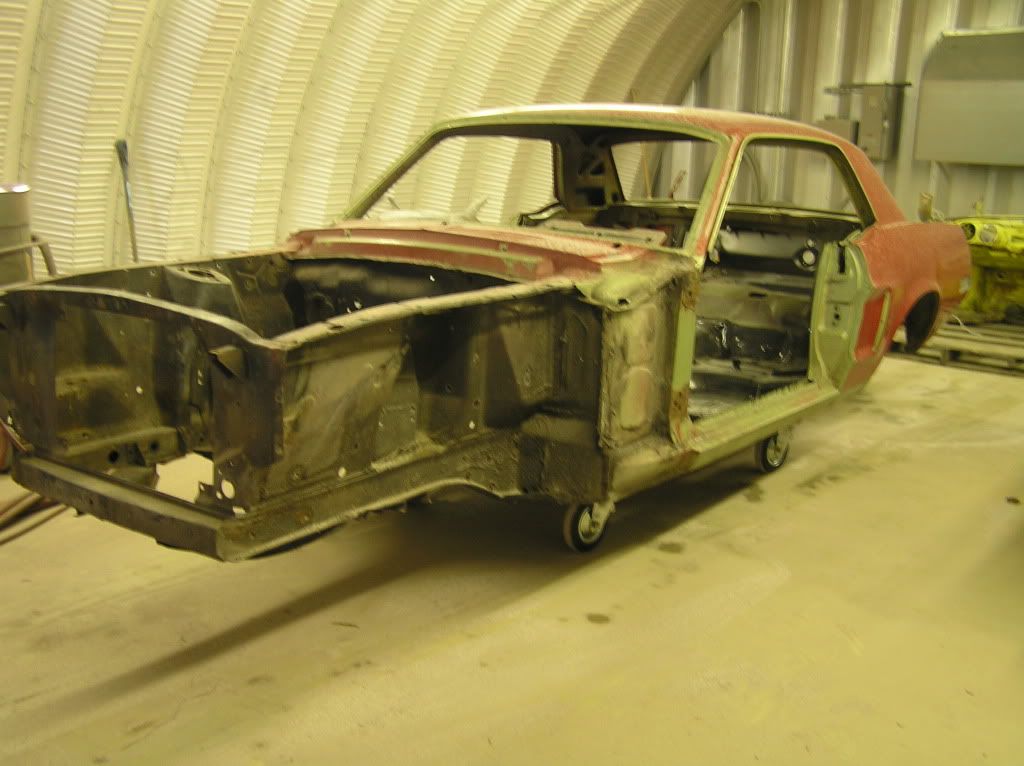 I agree with Musclecar Addict,
If you're going to be putting your engine on a stand, IMO it's easier to remove the transmission first, then hoist out the engine.
The transmission is easier to separate from the engine while the engine is on its mounts, and it is easy to handle.
If you pull them together, you still need to separate the two.
Either hanging from the hoist, or on makeshift stands.
Steps...
Remove the driveshaft,
Drain all the fluid,
Remove the inspection plate and starter,
Remove the four nuts that hold the torque converter to the flex plate (rotate engine with breaker bar and socket on front harmonic-balancer bolt),
Remove the coolant lines from right side of tranny,
Unbolt the shift linkage and speedometer cable from left side,
Tape a plastic bag over the tail end of the transmission as some fluid always remains behind and can pour out,
Remove the six 7/16ths bolts that hold it to the engine,
Remove the dipstick tube, vacuum hose from manifold, and unplug wiring.
Place your floor jack under the pan and slide the transmission from engine and onto jack.
Lower slowly and there you go...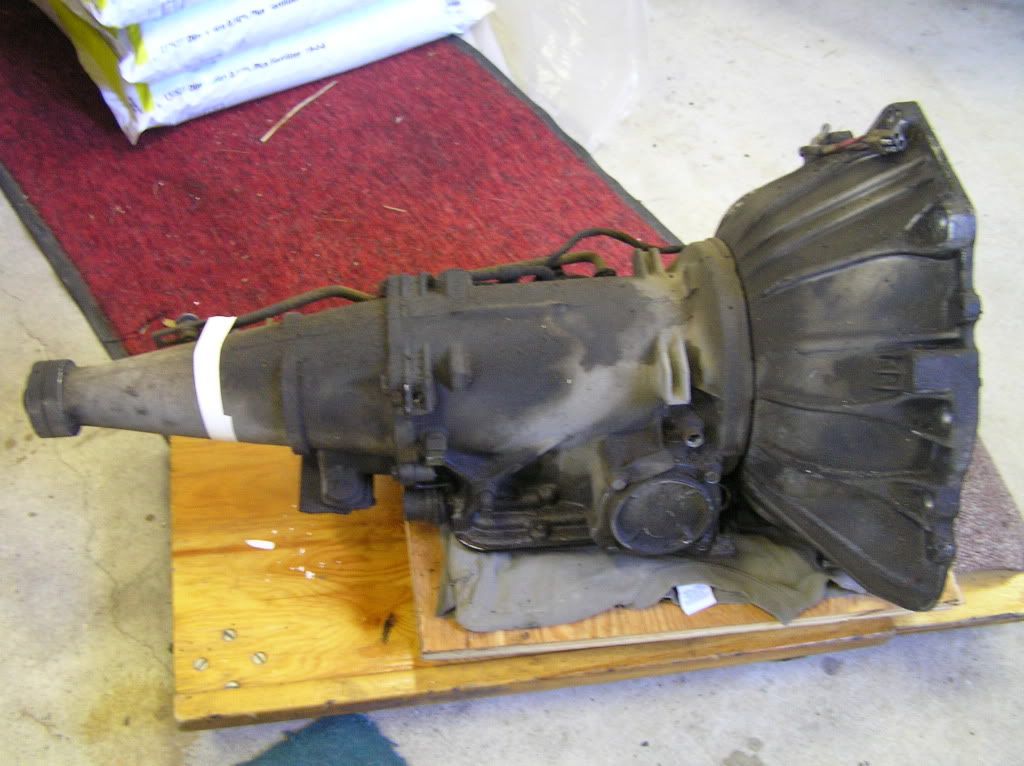 Now when you pull the engine, you're dealing with less mass.
There's less of a chance of anything hitting or failing to clear stuff.
After you've pulled the engine, you just take the engine stand mounting plate and bolt it to the block where your transmission bolts were.
You'll need grade 8 bolts and washers long enough to bolt in at least an inch.
(This is going in,...working solo)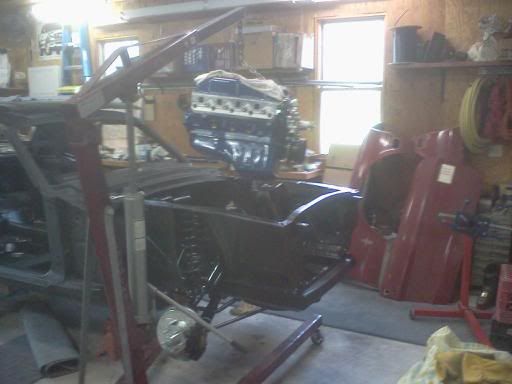 One other thing,
while the engine is out (along with what the others have said) don't forget to replace your freeze plugs.
Good Luck
---
Last edited by MJB68; 01-31-2013 at

07:49 AM

.