Quote:
I went to look at a set of 95 Mustang gt tri bar 17x8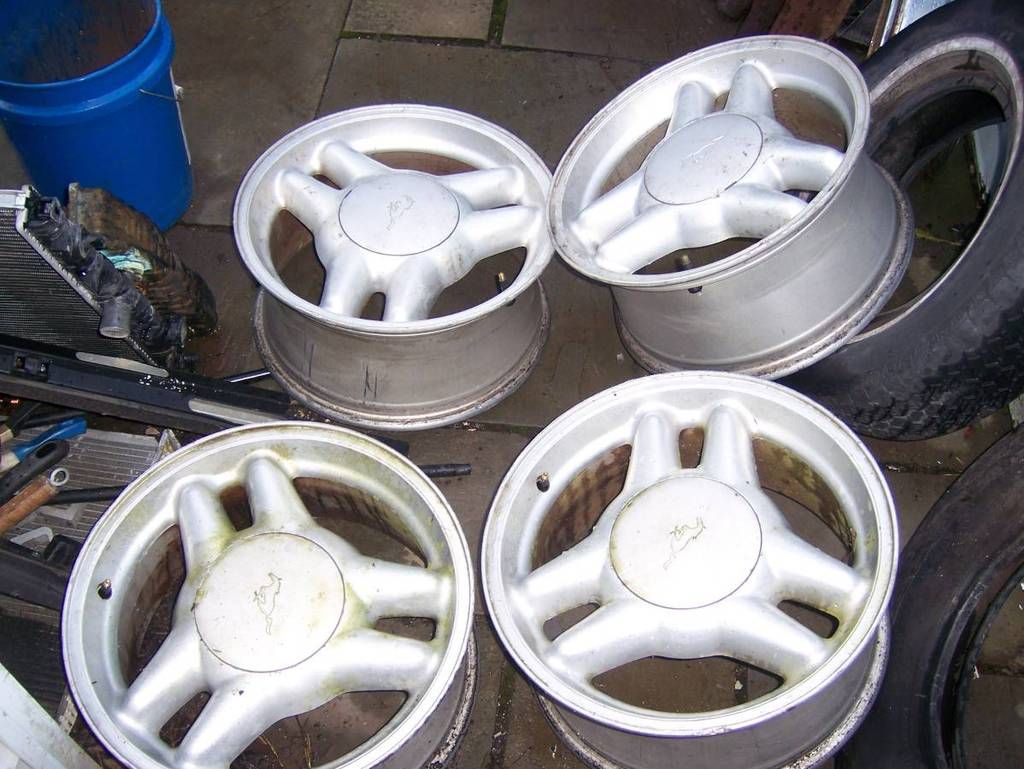 this morning not really a fan of the style but the guy only wanted 80 bucks for all 4 so it seemed like a cheap way into some 17's. I got there and 1 had a crack on the backside bead area
.
I've also been eyeballing these on Ebay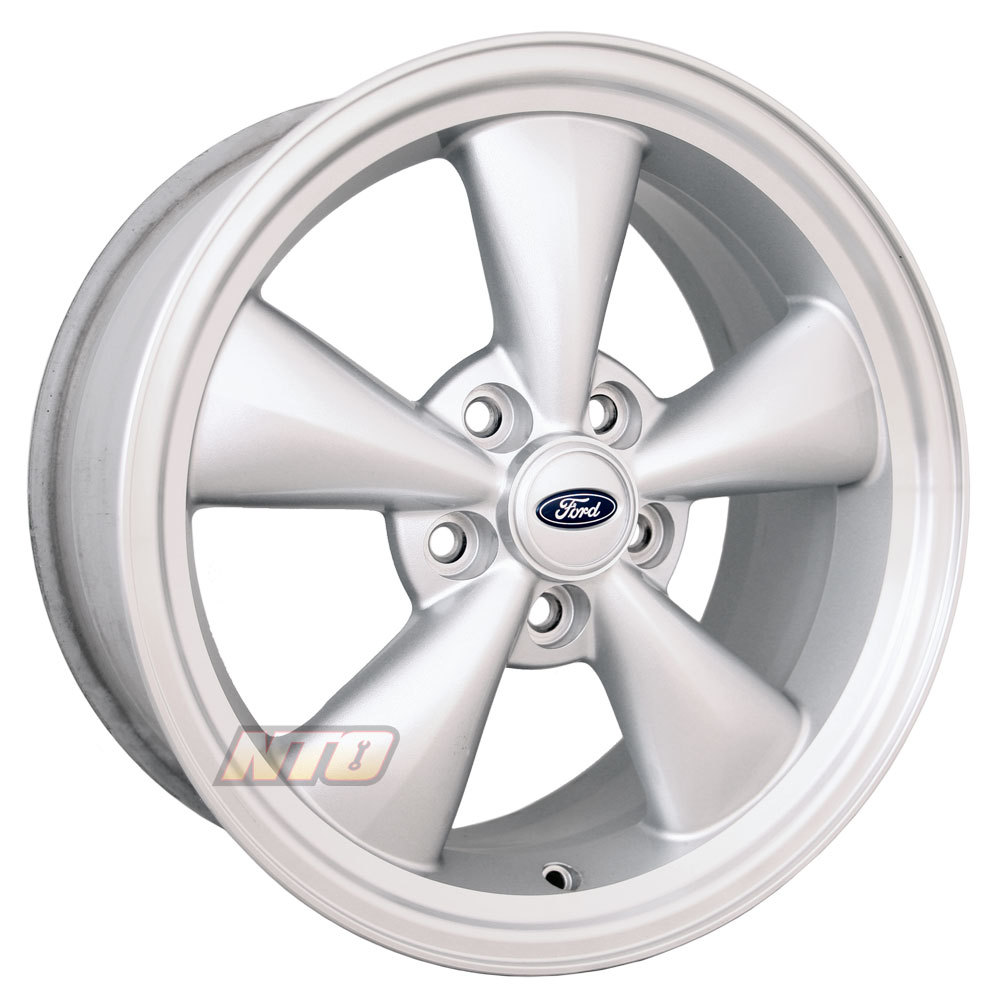 05 06 07 08 09 Silver Bullitt New Take-Off OEM Mustang GT Wheels 17X8 5X4.5 Lug | eBay
Also not my favorite style but for the price of a new OEM wheel it's almost a crime not to get them ,,,,,,So I did
Sweet, I like the Bullitt wheels
Great deal, too. BFG G-force or Bridgestone RE-11 tires and your ready to rock.
---
66 coupe, '93 Fox seats, Three point belts, 289, Weiand, Hipo manifolds, duel exhaust, T5 trans, Pro 5.0 shifter, 3.40 open, KH front disc, Porterfield R4-S pads, 1" front sway bar, Shelby drop, Spring perch relocation, Shelby quick steer, GT progressive coils (1/2 coil cut), 4.5 leaf mid-eye, Bilstein Street Shocks, Export brace, Monti-Carlo bar, Sub-frame connectors, Performance alignment (+3.5 caster/-.5 camber), 16x7 wheels, 215/55/16 & 225/55/16 BFG G-force
Brad
---
Last edited by Ponyboy; 03-10-2017 at

02:17 AM

.
Quote:
Originally Posted by
MyNamesMikeD69
View Post
I've got American Racing Razors on my '69, 18 x 9 all around, with 245/40s in front and 275/40s in the back.
I love that 2 tone paint job!
---
Bob
There are 2 types of people, those who own pickups and those who borrow them.
69 M code Mach 1, 393w AFR 185, C5 trans, 3.50 traction lok N case, 13" 01Cobra 4 wheel disc, QA1 4 wheel coil covers, Chromo tube susp arms, Triangulated rear arms, Convertible inner rockers & seat riser, 6 point roll bar.
Build Pics
http://s782.photobucket.com/user/rob...?sort=3&page=2
Build Thread
http://1969stang.com/forum/index.php...bitch-is-back/
Quote:
I love that 2 tone paint job!
Thanks! It's Ford GT Tungsten Grey and Audi Phantom Black Pearl. I drove around car lots for weeks looking at different shades of black until I saw that one and immediately loved it.
Sorry, just saw this.
A 17x8 with 4.75, even 4.5" backspace and a 235/45/17 tire will fit all day long on the 65-66 cars. I would roll the fender lips though. Every now and then you see a car where this doesn't work though because of the massive tolerance's that were acceptable back then. So, be prepared for some possible 'massaging' and don't shoot me if the 17x8 doesn't fit. They do on my car and many, many cars we've help build.
17x8 with 4.5" BS and 235/45/17 tires.
You can fit just a little more under there with our adjustable UCA's because you can change the track width. Now it runs on 18x8.5 wheels up front. The 17x9 on my car was just installed when it was a rolling shell. I never ran the car with those.
18x8.5 fronts with 245/35/18 Hoosier R7's
18x9.5 rear with 275/35/18 Hoosier R7's
---
Last edited by Shaun; 04-05-2017 at

01:40 PM

.
Posting Rules

You may post new threads

You may post replies

You may not post attachments

You may not edit your posts

---

HTML code is Off

---