Senior Member
Join Date: Dec 2012
Location: Huntsville, AL
Posts: 4,456
New OLD Shoes
---
Refinished my OEM '66 Styled Steel wheels.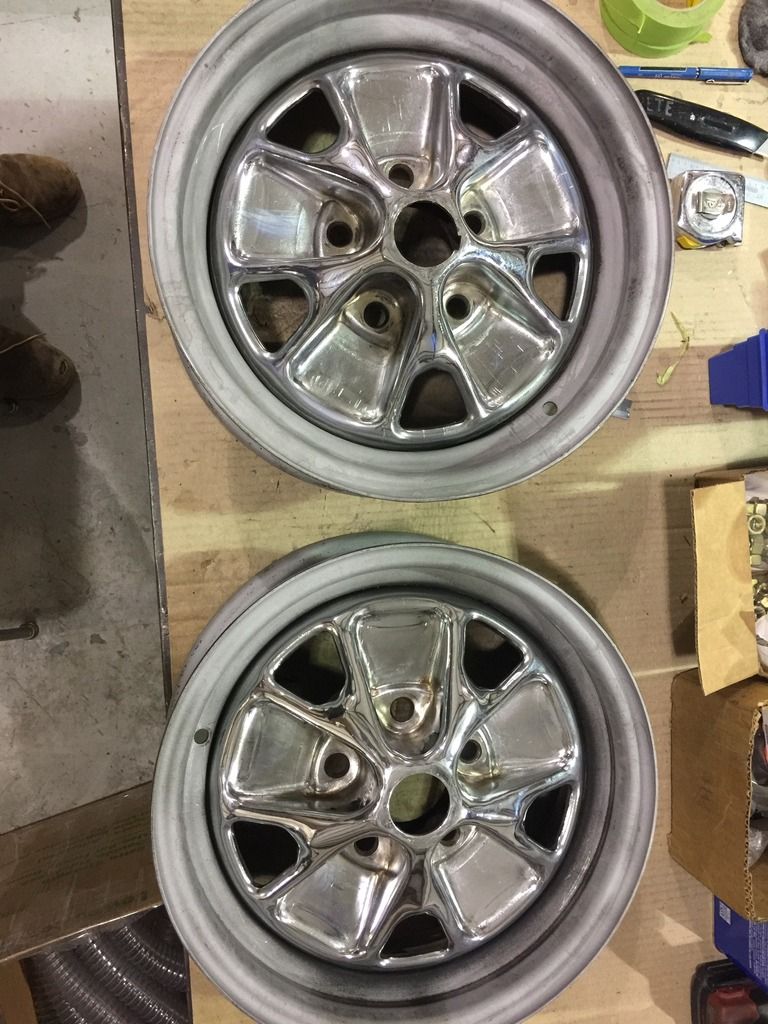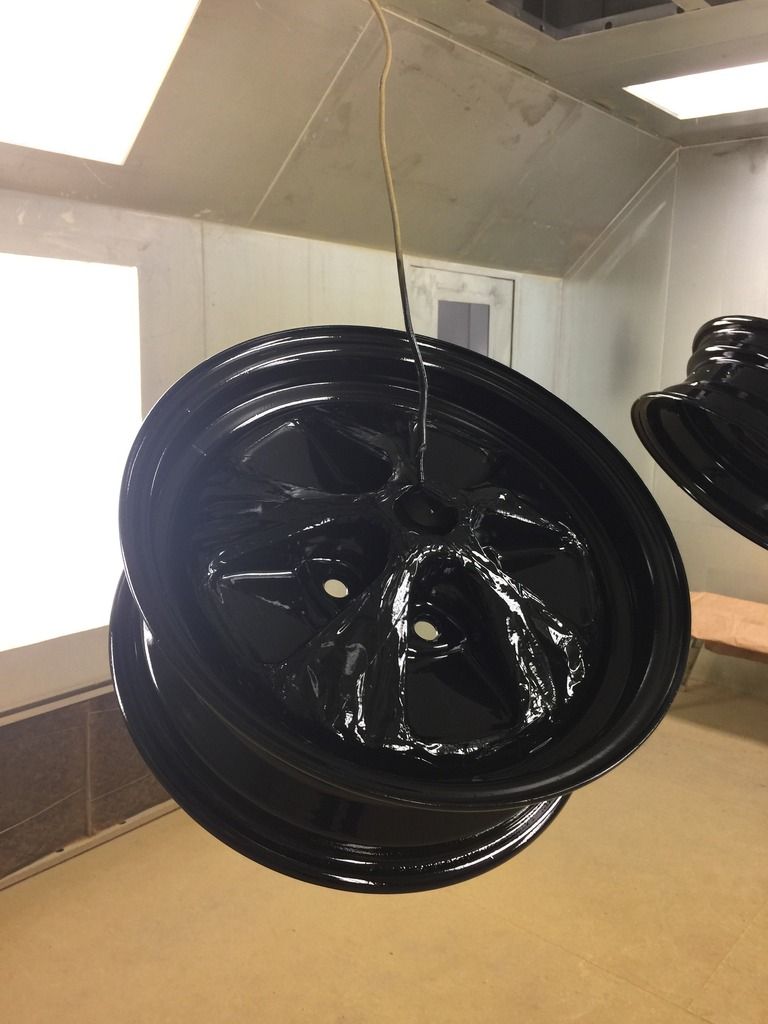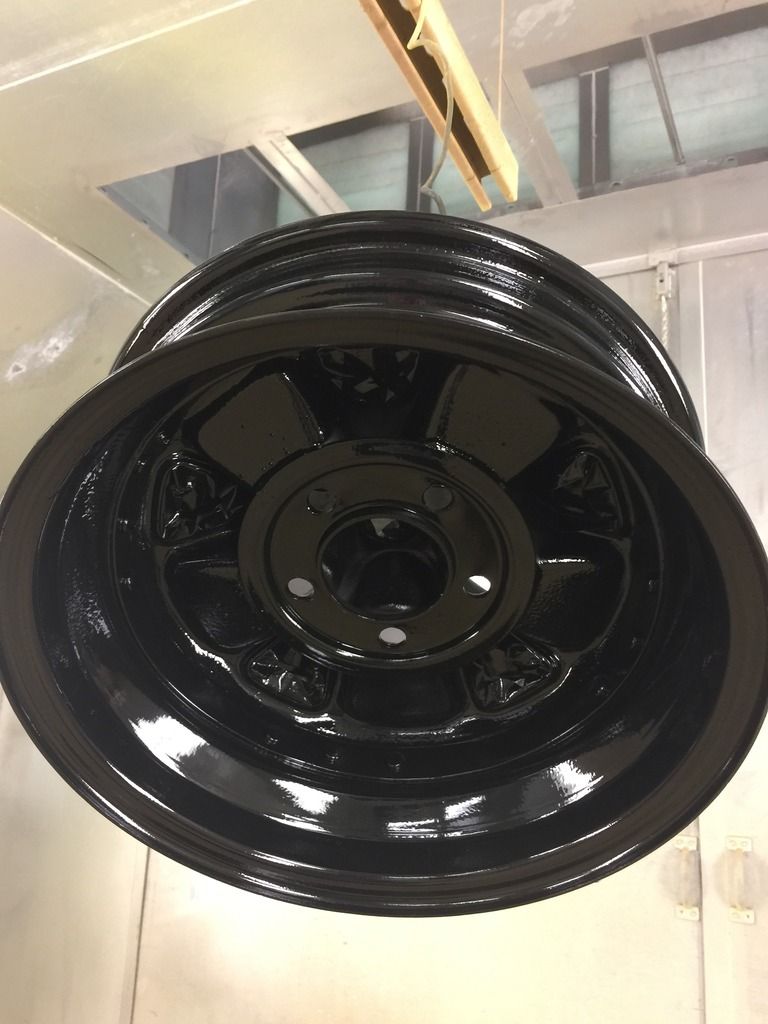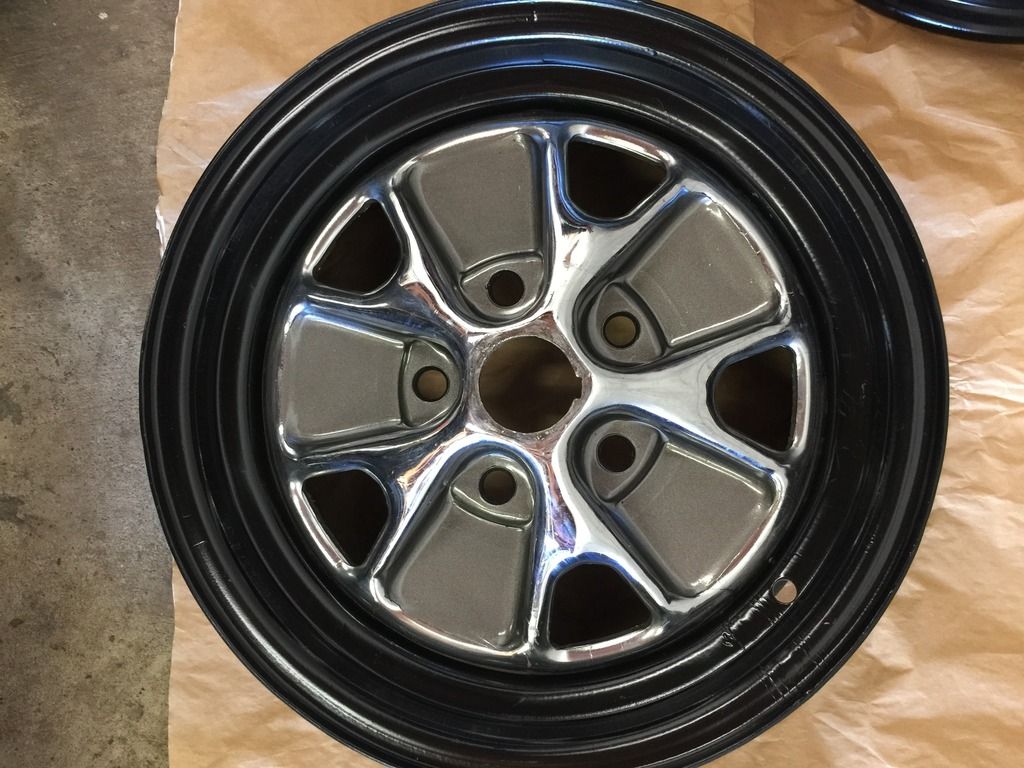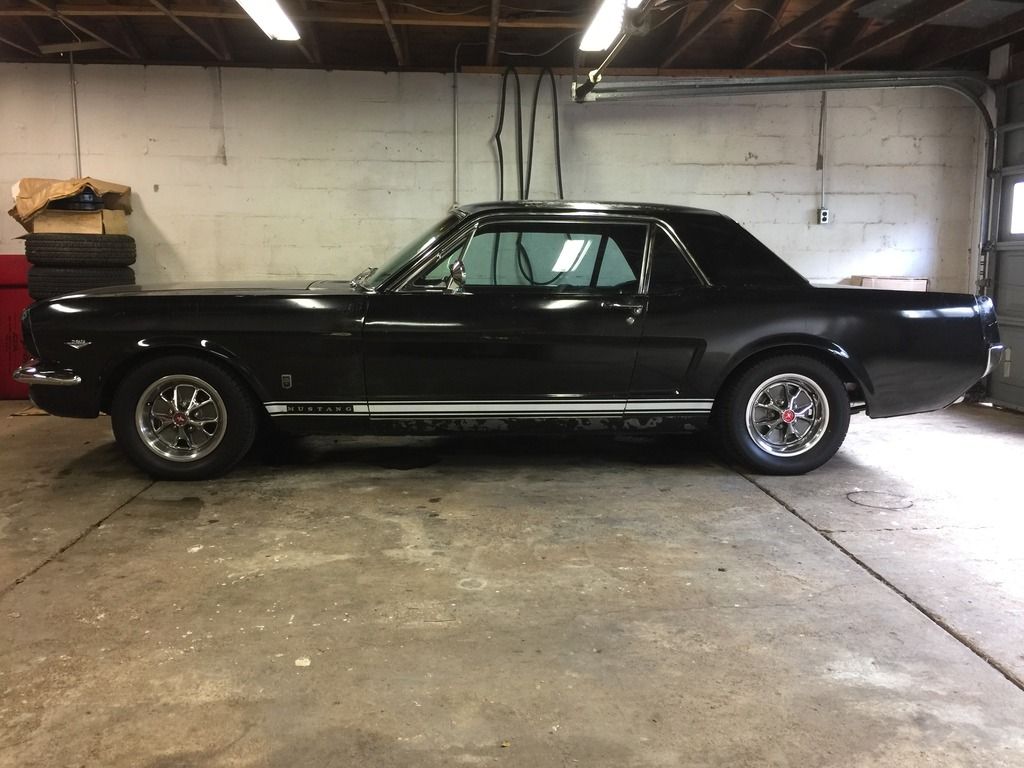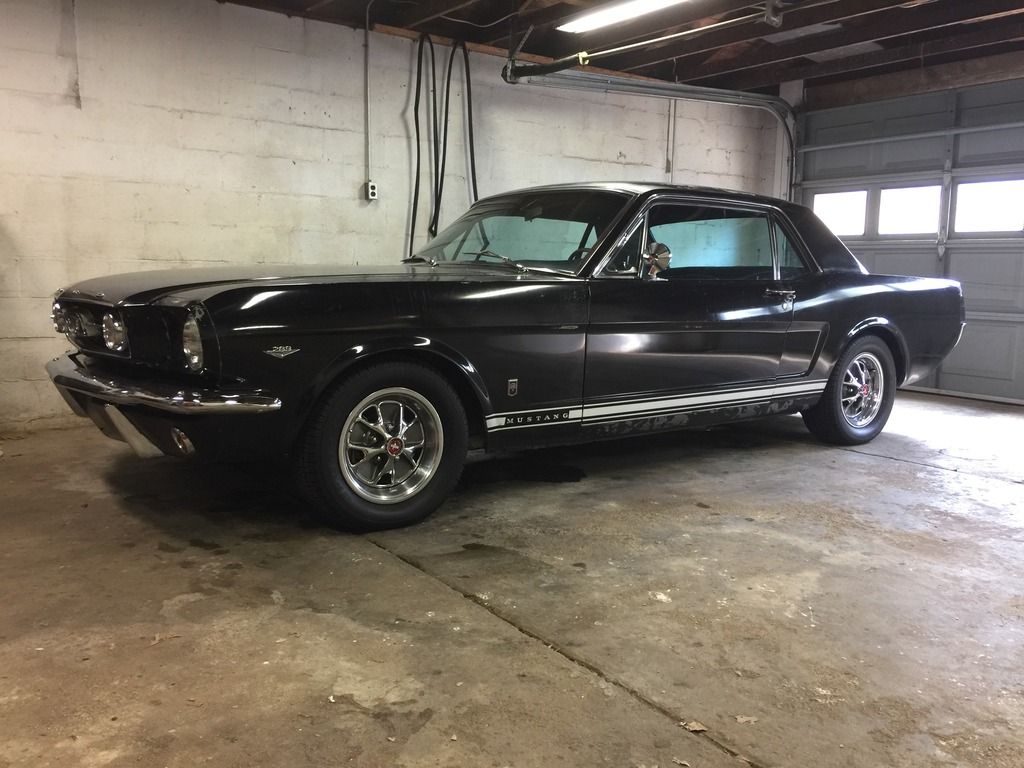 ---
Regards,
Patrick
They look good ,My what large and unclutterded garage space you have
---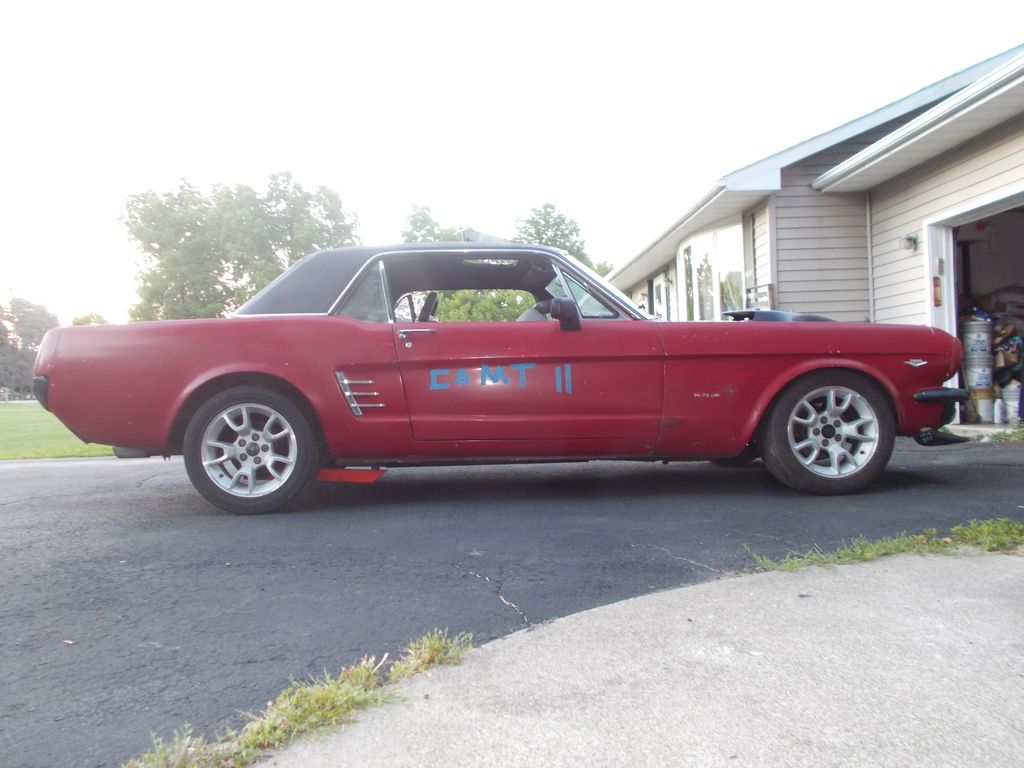 Nice job and nice choice! Two thumbs skyward.
---
68' Fastback 302 GT, 350hp,T5z, some mod's
Near total rebuild began 12/08 AND NOT DONE YET
Lt. Cmdr. Ernest E. Evans, U.S. Navy-"This is going to be a fighting ship. I intend to go in harm's way..."
Senior Member
Join Date: Dec 2012
Location: Huntsville, AL
Posts: 4,456
Thanks guys...if only it were my garage. I use my neighbors. I keep his lawn in return. Hysterical Society wouldn't permit us to build a garage. So we are doing a covered parking pad instead. Not sure what the difference is, other walls. I hate them...and yes I know hate is a strong word.
---
Regards,
Patrick
Senior Member
Join Date: Sep 2011
Location: Central Kentucky
Posts: 1,358
Petition them to allow you to build a "Carriage House" that fits the historical theme...
---
Coyote build in 65 GT Fastback on the rotisserie
F150 SCREW Ecoboost as my daily
66 Emberglow Coupe first car,71 Torino GT, 82 Fastback slooooow 6 banger, 71 Boss 351, 85 GT all long gone
Posting Rules

You may post new threads

You may post replies

You may not post attachments

You may not edit your posts

---

HTML code is Off

---