I need to plan a few summer outings and wanted to try to avoid any prime events. Anybody have any set dates at this point?

I'll start with the NMCA/NMRA show at the Joliet drag strip on July 17-20.
Otis Campbell
Join Date: May 2001
Location: In line at Napa
Posts: 2,695
Corn Feed - June 20-21-22 2008 (Probably)
CVMC Show at Autobahn - Sunday September 28 - 2008



---
Jason Zimberoff
[email protected]
- 64.5 convertible
260 V8 - C4 Auto - Power Top - Console - 4 Wheel Drums
Zim's 64.5 Mustang
--
Mustang Color Archive
--
Chicago Vintage Mustang Club
"Nobody ever learned anything from listening to themselves talk..." - My grandfather
Join Date: Oct 2003
Posts: 1,004
Bookmark this link, I help update it and will be sending Jim more show dates as I find them. If any of you guys have any show info to add you can send it to me or Jim....
Classic Pony Show and Cruise Calendar
Anyone ever been to the Classics and Chrome Show in Loves Park? You have to apply and get approved to show your car there, I was thinking about sending in my app...
Senior Member
Join Date: Jul 2002
Location: Lansing, the one in ILLINOIS
Posts: 9,779
Indiana SAAC Spring Fling, Nashville IN May 16-17-18
MCA National, Columbus OH June 20-21-22

Berwyn, Route 66 show, Sept 6th

Chi-Town Cruze on the Chicago lakefront. Mustang is the featured make, May 31st Note: seems to be a pre-registration requirement, and, cars old than 1988 only

Goodguys at the Chicagoland Speedway, Sept 19, 20, 21.

When in August is the Northern Mustang Corral show?

When is the Morris show?

The Volo Auto Museum still has their 2007 schedule up, nothing about 2008, yet.
---
Roddster
67 GT 350: MCA & SAAC Gold winner
67 S code GTA coupe
Join Date: Oct 2003
Posts: 1,004
The Northern Mustang Corral show is the same weekend as the National Show in Canada, Sunday August 3rd (at least thats what their website says). I'm planning on going to the National show so I guess I won't see you guys at Bourbonais this year.

The 29th Annual Mustang and all Ford Show in Indy is being held on July 19th-20th. Looks like this year it will be at the O'Reilly Raceway Park instead of the 500. We will be going, the feature cars will be the 1968 and 2008!
http://www.indymustangclub.com/Musta...08%20Flyer.pdf
---
1929 Ford Model A Tudor Sedan
1986 GT Convertible
<><
Join Date: Oct 2003
Posts: 1,004
I saw that last weekend cruising the club sites. I plan on going, maybe we can go faster than 30mph on O'Reilly...
Senior Member
Join Date: Oct 2004
Location: West Chicago, Illinois
Posts: 548
I would like to go. If anyone has a good hotel in mind maybe we can all stay there as well as drive up together. We might be able to get a good rate if we book early as most have no canceltion fees until 24 before the resevation date.
---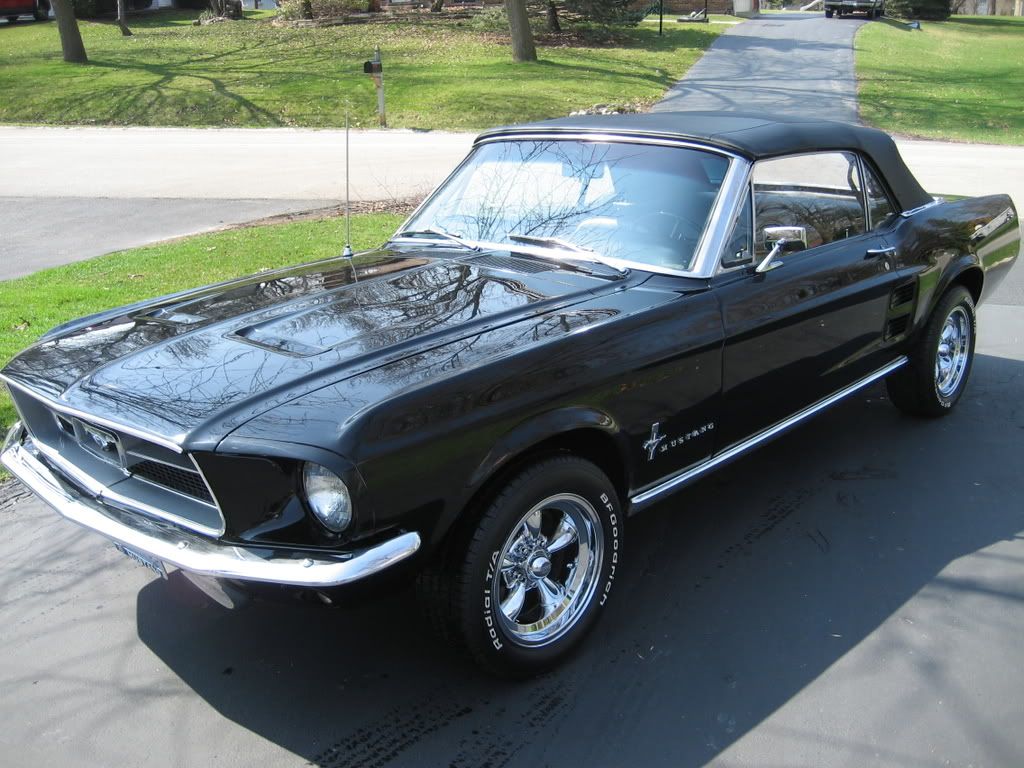 http://www.myspace.com/joesmustangs
Member
Join Date: Dec 2004
Location: Illinois
Posts: 38
Posting Rules

You may post new threads

You may post replies

You may not post attachments

You may not edit your posts

---

HTML code is Off

---