Junior Member
Join Date: Jan 2019
Location: Dallas, Texas
Posts: 5
Tony's Pony: 1965 Mustang Conv. Restomod project
---
I own a 1965 Mustang Conv. that came stock with a standard 289, auto trans. and front disc brakes. Nothing really to write home about, except that this is my first car. I bought it in 1975 for $700.

I drove it as my primary car until 1984 when I stored it away to travel abroad while in the military. The car remained in "storage" in my Grandpa's barn, then my Dad's back yard for the past 30 years. The car had deteriorated over the years and became undrivable. Two years ago, my Mom and wife had it taken out of storage and shipped to me in Texas. I cleaned it up a little and covered it up.

This past summer, I began the process of stripping the car (deconstructing it). Surprisingly, it's in very good condition, with very little rust or damage. I've stripped out the interior, removed the rear suspension and I'm working on pulling the front as well.

I have never been a purist. I'm not looking to show this car or anything, I just want a very reliable, upgraded, vehicle. I've always hot-rodded it since I bought it. I had the wide tires and air-suspension and put headers and large carb/manifold on it. Not much, but for a 16yo kid, it was enough.

Fast-forward 40 years. I've decided, for many reasons, the intake/header swap and minor upgrades is not enough. I want to take this car, with my family, to the local street cruise night or local auto shows on the weekends. This time, I'm taking it a bit further; I'm doing a full, ground up, resto-mod on this car. I'll maintain the body lines and interior (mostly) but I'm definitely upgrade the drivability and (Oh Yeah!) the horsepower. I'm planning on doing an engine swap (but I'm not sure what I want to put in it yet) and definitely upgrade the suspension and interior.

I know this project will take me at least a couple of years, but I'm determined to do it myself, as much as possible. I know that I am in over my head, hence the reason I joined this forum. Over the next two years, I will need to ask for help and advise along the way, but eventually I want to have a reliable, drivable, fun vehicle that my family can enjoy for many years to come.

Stay tuned and thanks in advance.
---
Last edited by tonybingham; 01-05-2019 at

10:04 AM

. Reason: I'd like to place this in a different forum under new member introductions
Senior Member
Join Date: Apr 2002
Location: Ames, Iowa
Posts: 7,709
Junior Member
Join Date: Aug 2018
Location: Atlanta, GA
Posts: 19
Welcome Tony. I have a very similar Mustang to you and am wanting to make similar upgrades to mine in the drivability department, so I'll be watching your build progress. I'm new to the forum as well, but have already discovered there are a bunch of great folks here and a wealth of information.


Sent from my iPhone using Tapatalk
---
--David

1965 Mustang Convertible - In the family since new and driven by my dad in high school
Senior Member
Join Date: Mar 2016
Location: California
Posts: 592
Thanks for sharing your story Tony and best of luck with your build/restoration. I'm eager to see photos of your car!
Senior Member
Join Date: Aug 2013
Location: New York
Posts: 9,439
welcome ,Oh and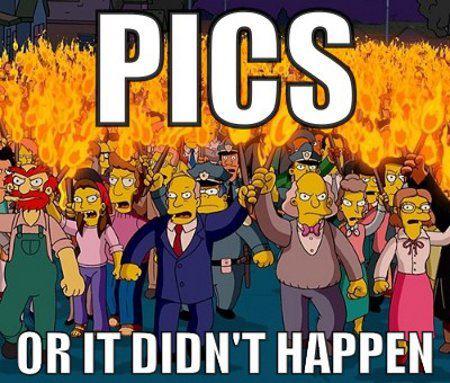 ---
Brad
Senior Member
Join Date: Sep 2016
Location: Loveland, OH
Posts: 406
Great story and welcome! Great info here that has helped me in my restomod 67 build! Good luck, have fun with it!
Member
Join Date: Jan 2005
Location: Dallas, TX
Posts: 32
Looking forward to the build. I have a '66 I drove throughout high school and college. It sat for about 15 years, and I now have it back and am doing a similar rest-mod build up on it.
Tony,

Sounds like a great project! You're pretty much where I was after I bought my '65 vert many years ago. I'd just point out that you don't have to do the whole project in one big go. In my case, I did it a project at a time over a many year period.

In reading your post, the one thing I would point out is that while air shocks were all the rage in the '70's, pretty much 100% of us would remove them immediately if we came onto them in a vintage mustang in 2019. There are many acceptable ways to adjust the ride height on a '65 mustang, but air shocks isn't one of them. I'd suggest if you'll be looking at tossing them for a new suspension of some type as one of your first projects. I'm still running a stock style suspension on mine in back with aftermarket (mid-eye) leaf springs and koni adjustable shocks. It's not the best solution around, but for a higher horsepower street car, it's fine.

Phil
---
"Two barks means faster!"
Enzo
Junior Member
Join Date: Dec 2018
Posts: 29
Tony,


I am doing a 67 convertible and pretty much the same thing. Do it my self as much as possible. Good luck and welcome.


Thanks
Kevin
Junior Member
Join Date: Jan 2019
Location: Dallas, Texas
Posts: 5
OK, here are some pictures. Still very early on. I began stripping of the paint and doing so light body work. As you can tell, the suspension is fully removed since I'm replacing it all.

So far, very little rust has been discovered; some on the drivers floor pan and some around the passengers fender. Everything else looks good. I'll know more as I strip back the layers of paint. I did discover a little more damage to the rear of the car than I knew. Nothing major, but I'll need to get out my hammer and dollies.

More to come.
Junior Member
Join Date: Jan 2019
Location: Dallas, Texas
Posts: 5
Making progress
---
Making a little progress. All of the body panels are stripped off. Doors, fenders, trunk, and hood. Convertible top is now hanging on the garage wall. As you can see I currently have the car sitting on jack stands. However, I wanted to roll the car around so I welded the jack stands to some wheel dollies and I fabricated a piece that clamps the jack stand to the frame. Works very well, but limited in moving it around due to the size of the wheels on the dollies. SOOOO, I purchased a Car rotisserie from Eastwood and got it put together, but I'm not mounted yet. I need to make some mounting brackets . Once I have the car mounted, I'll take more pictures.

Thanks for reading.

Tony B.
North Texas
Senior Member
Join Date: Jul 2016
Location: South Jersey
Posts: 1,636
Senior Member
Join Date: May 2006
Location: At the beach in SoCal
Posts: 2,808
Quote:
I own a 1965 Mustang Conv. that came stock with a standard 289, auto trans. and front disc brakes. Nothing really to write home about...
Really? That's a pretty awesome car in and of itself that many would kill to own. Just sayin...
---
Over 100,000 miles spiritedly driven since 2006!
Formula for a daily driver street fighter in Los Angeles:
'67 Fastback + Built 351W + T5 + 3.55:1 + LTs + 2.5" + 40s + TT2 17"
+ Arning drop + CSRP + R&P + Bilsteins + SFCs + under riders + 22 Gal.
+ 3pts + 2nd Skin + MTF grille/lights + LEDs + BlueTooth + SiriusXM
MTF Grille/Light Kit Install w/ Pics... & Engine Bay Pics...
As featured in Hot Rod Magazine tech article, May 2014
Posting Rules

You may post new threads

You may post replies

You may not post attachments

You may not edit your posts

---

HTML code is Off

---