Member
Join Date: Jul 2019
Location: Pacific Northwest
Posts: 46
Howdy From the Pacific Northwest
---
Newbie to this Forum. Lifelong Ford Guy.
My Mom got me a Shelby Windbreaker when I was about 6. Probably affected me the rest of my life. Thanks Mom
!
Senior Member
Join Date: Aug 2013
Location: New York
Posts: 9,643
welcome to the VMF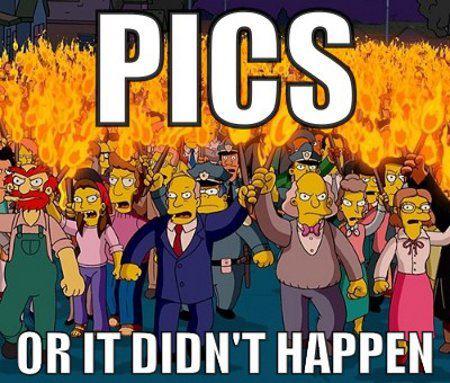 ---
Brad
Where at in the northwest?
---
68 302-4V w/1.84",1.54" ported , Comp XE268H , 2200 rpm Hughes converter, 3.25 9" w/10x2.5" shoes , MSD box/distrib , RPM intake , 670 Holley , cross flow aluminum radiator , Granada discs......
Michael S.
Where
---
Mountlake Terrace. Not so far from GF.
Hi, how ya doin?
Join Date: Jul 2016
Location: South Jersey
Posts: 1,765
Oldhenry1, welcome to VMF. Nice looking Mustang.
Thank You
---
Thank You.
I've got a few things to change before it "Fits" me.
Nice looking FB, Welcome to the VMF.
I love Mustangs that have that, low-key, slip under the radar, never attract Cops attention look, bet it has stealth mufflers also - right
;o)
Nice! Looks like a pro-street build. How long have you had it?
---
1966 GT 2+2 - 347, Edelbrock carb, Tremec TKO 600 5 speed, 9Ē rear and a bunch of other cool stuff.

Follow me on Instacart
Quote:
Mountlake Terrace. Not so far from GF.
Welcome and hello from NE Seattle,stop at double d meats every week !
---
6r07a143871 --owned since 10/83
Member
Join Date: Jul 2019
Location: Pierce County, Washington
Posts: 51
"Hello" from Buckley....A sleeper I see.... ;-)
I've had it about 3 weeks now.
It was built 30 years ago by a road race fan but it still has break in oil(anyone remember that stuff?) in the pan.
It's a time capsule for sure.
Posting Rules

You may post new threads

You may post replies

You may not post attachments

You may not edit your posts

---

HTML code is Off

---