Join Date: Jan 2003
Posts: 803
Design challenge
---
Any up for a challenge? I've never liked my cheap harbor frieght welding cart i bought with my welder. The cheap metal is bending and it doesnt roll very good in my driveway. So here is the challenge, design a welding cart out of a radio flyer wagon. 1 rule has to fit under my work bench so it cant be over 35" high.
heres my $20 wagon
here is a mock up
after some cleaning and removing the rotten sides, cutting hole in floor to keep the bottle under 35"
My thoughts welding a lower shelf to support the bottle, and carry misc, raising the welder up to railing hieght, some hooks for the cords, i kept a side support to use as a template to make new wood sides if i need.
So what are your ideas?
I'd also post this in the main forum to get more ideas but i type to slow.
Then these will be my next projects.
1st one use a old power wheel and combine it with a radio flyer, for a electric wagon. w/o the wood in the pic id use metal.
2nd a full on go kart radio flyer, i already bought some used go kart wheels and slicks and hubs.
Senior Member
Join Date: Nov 2005
Location: Everett, WA
Posts: 989
you could make one with 4 cylinders: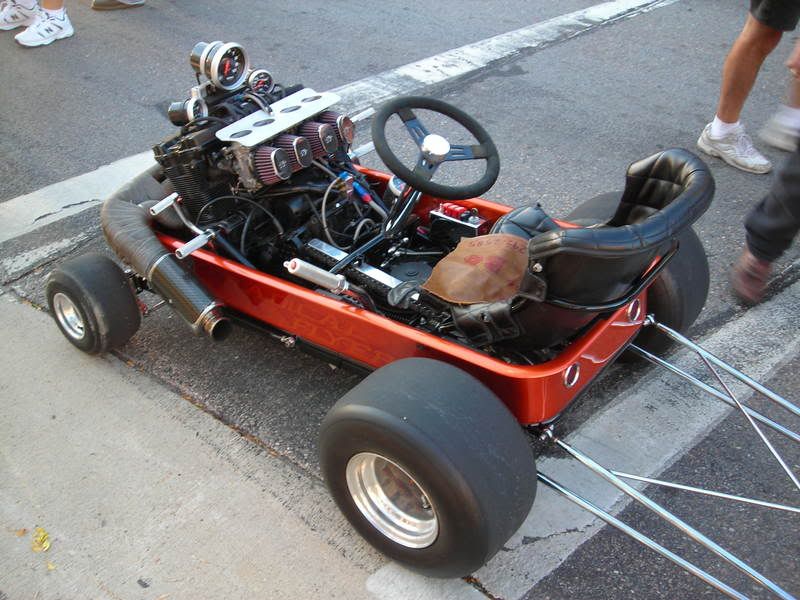 Design challenge
---
I'd add a tower/frame to raise the welder to max allowable height with hooks on the sides to hold cables/hoses and maybe add a shelf to hold misc tools goggles welding helmet etc.

I'd also put the wood railings back on stepped the way you it's shown in your mock up :Thumbup:
---
Join Date: Jan 2003
Posts: 803
Re: Design challenge
---
Why do welders sit at a angle?
Re: Design challenge
---
Quote:
Originally Posted by my65stang
Why do welders sit at a angle?
Doubt it has anything to do with function/performance. Probably just makes it easier to read settings
---
Posting Rules

You may post new threads

You may post replies

You may not post attachments

You may not edit your posts

---

HTML code is Off

---