Junior Member
Join Date: Sep 2014
Posts: 6
New guy to the SoCal crew
---
What's up guys...I'm Mike. I bought "Floyd" when I was 16...I'm now 32. I just towed him on a dolly from NC where I was born to LA where I've lived for the last 7 years. He's a 68 302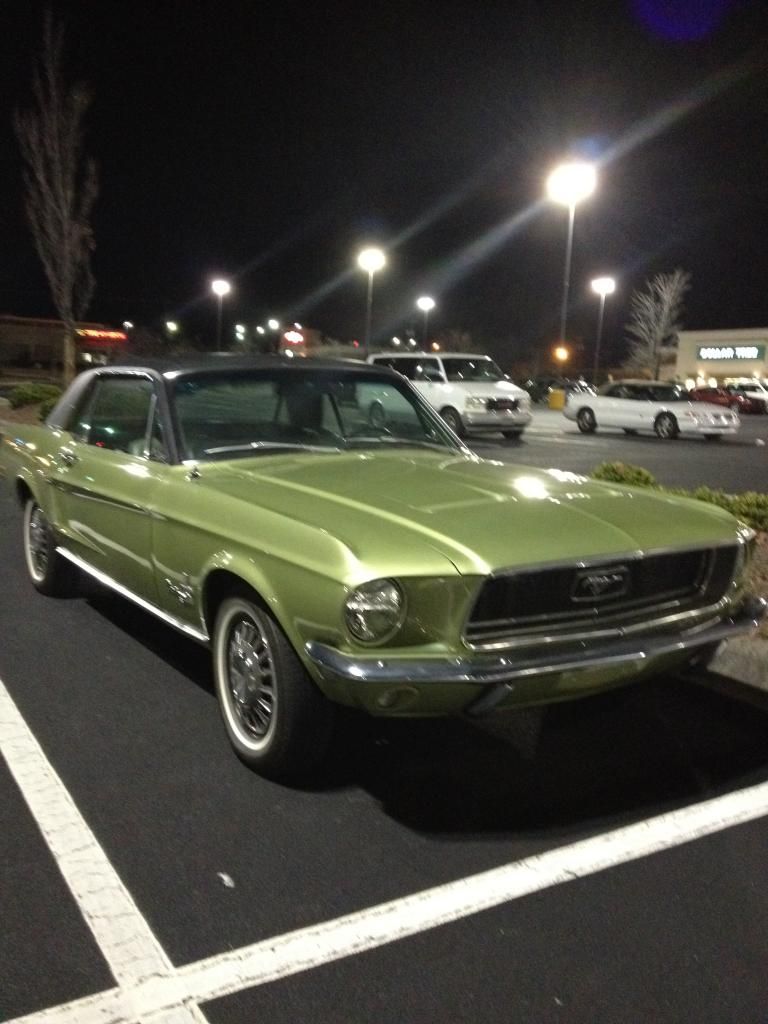 I plan on adding power steering, converting front discs, and rebuilding the steering box in a few months. He's solid as is, but why not upgrade him...
Senior Member
Join Date: Jul 2003
Location: Palmdale, CA
Posts: 650
Welcome!
Love that color!!

Joe
---
Past Mustangs: 66 Fastback 289/4spd, 2 65 Coupes with 289s, 66 Coupe 289/C4. All gone away!

Currently own:
1965 Mercury Comet Hardtop
289/Autolite 4100/4spd Toploader

1964 Ford Falcon convertible. 289/C4. PS, power disc brakes, power top
Quote:
Welcome!
Love that color!!

Joe
totally agree on the color--that is very nice! I love the factory look of the car.
Welcome to VMF!
---
1966 A-code coupe...work in progress
Junior Member
Join Date: Sep 2014
Posts: 6
Thanks gentlemen! Any great local shops for solid work? I'm going to undertake some stuff myself but have an insurance claim open with uhaul from when I dollied it out here. There's a little suspension noise when I turn the car right and I don't have lift to properly check out what's going on
Welcome man, care to describe the noise? Or maybe even start a thread on the open forum. I think you will find that this place is an absolutely astonishing wealth of information and insight.

Anyways, welcome again!
---
My Build thread:
http://forums.vintage-mustang.com/vi...thank-you.html
1966 Coupe I6 with australian head and a weber carb -
Gone but not forgotten
2007 Mustang GT custom ordered -
SOLD!!
1966 Fastback A-code -
Finally Painted
2016 Shelby GT-350 Tech Pack
Still like the 66 better
Posting Rules

You may post new threads

You may post replies

You may not post attachments

You may not edit your posts

---

HTML code is Off

---