I'm assuming the pic of the headers is showing the shorty headers which you had before with a solid flange, and the long tube headers which have the individual flanges. I have similar long tubes and I have learned over the years is to thread the bolts into the rear holes of the flanges first, and then do the front holes. I use Remflex gaskets that don't have the hooked holes, so it's a bit more difficult. On the driver's side, I start threading bolts into the rear holes on the #5 and #8 exhaust ports, and then do #6 and #7. Like mentioned previous, I thread just enough to have the bolt started and then go to the next one. Once the rears are done, then I start working on the fronts. Once they're all started in, I tighten one flange at a time.
---
I've started a blog about my car and adventures:
http://65mustangfun.blogspot.com/
1965 Fastback, 289, Toploader 4 Speed, owned by me since June 1980. Originally a C-code with a C-4. 5R09C16****
Senior Member
Join Date: Mar 2001
Location: Tunkhannock PA
Posts: 19,875
Quote:
Did your 1 tube come separate from the rest? Mines has a clamp down by the collector. I was very careful not to bend or bang them but Iíll see what it looks like Iíve tried prying up on it to get it to line up maybe that bent is some idk
Yes, the first tube did slip in. My advice is pull the header out and if you have a spare head available test fit it or check against a gasket. Otherwise youíll go crazy, I know I did.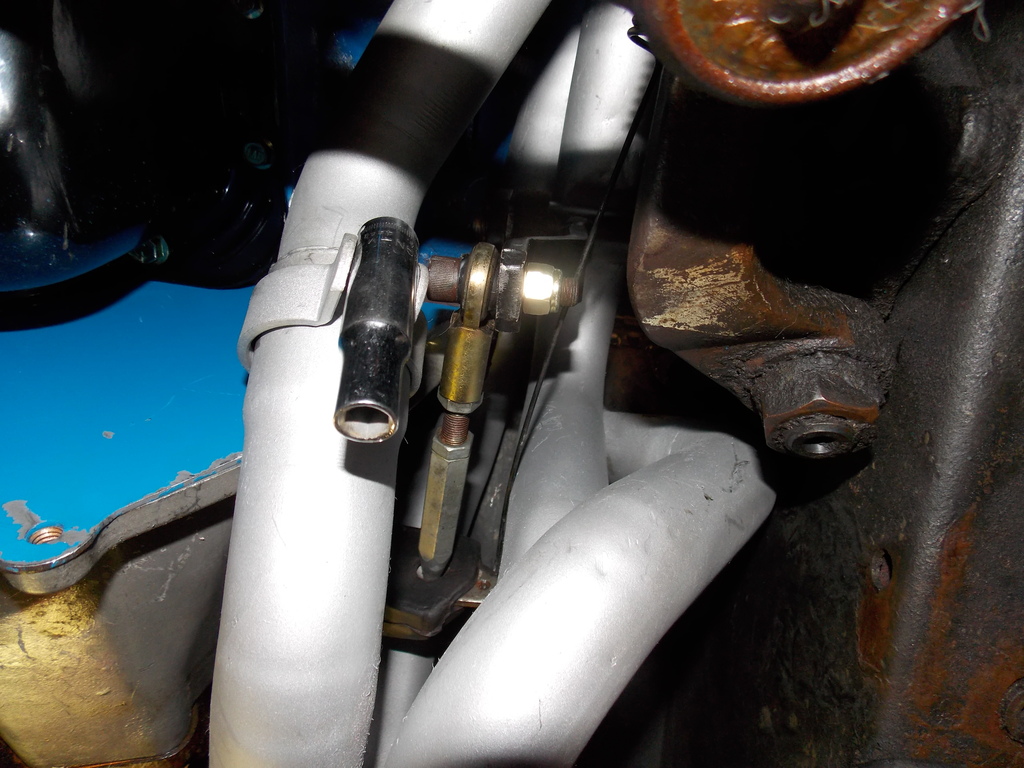 Senior Member
Join Date: Feb 2011
Posts: 124
Ok so I spoke with Mac reguarding this situation they instructed me go drill out the hole one size bigger. He said that in some cases the powder from the coating gets too thick in areas and ends up making the holes too small. Going to give it a try and see what happens. Thanks for all that responded with good advice