Flex plate problem
---
I put my stroked 302 back in my 68 mustang after 2 years of car sitting in my garage. When we started it it made all kinds of noise. Sounded like flex plate was hitting everything. Did a search on here and seen a post from 2001 from a guy that put his motor in and gad same problem and he didnt have torque converter drain lined up with the hole in the flex plate. I put mine on the lift and turned engine over by hand and flex plate is running crooked as heck.Hoping this is my trouble also.Anyone else had this issue or am I one of the few that screwed this up.
---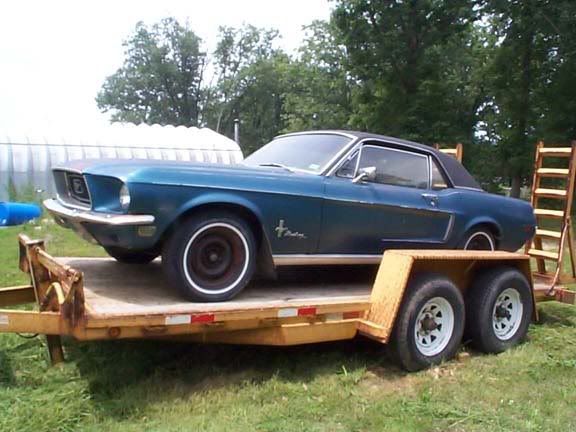 Sounds to me like that might be your problem... but if it is, you might need a new flexplate.
Years ago I'd purchased a 5.0 (which I never used). The seller got rid of the engine because there was a vibration he couldn't resolve. I removed the flexplate and discovered it was bent. That drain plug might be the reason it was. The seller may have installed the converter incorrectly, removed it and re-installed it, but the plate was toast after the first try.
It made a nice clock though.
---
69 Convertible, 351W, T5, E-Brock Performer 351-W intake, Performer Plus cam, Holley 4160, power assist, dual exhaust, 4-wheel manual drums.
I did that years ago . It can be corrected by unbolting the transmission and trans mount
and carefully separating the trans and motor. You probably can leave the bellhousing bolts
connected to the block with a few threads. Good luck .
---
68 302-4V w/1.84",1.54" ported , Comp XE268H , 2200 rpm Hughes converter, 3.25 9" w/10x2.5" shoes , MSD box/distrib , RPM intake , 670 Holley , cross flow aluminum radiator , Granada discs......
Michael S.