Is this Mustang ad a misrepresention?
---
Sketchy.
---
"No matter what you are, be the best one you can." -Abraham Lincoln
Senior Member
Join Date: Jul 2009
Location: Niceville Fl
Posts: 4,649
It appears to be a very nice GT-350 clone. It doesnít appear to be an original GT car, but closer inspection would be required. I am not an expert on K motors, but it has either been replace, or modified. He does note the heads are anot original and it has a hydraulic cam not a solid lifer one. So while it may be originally a K Code car, the motor may be long gone.

I think I may have seen the car at local shows before. It is only about 10 miles from me. If someone is seriously interested in it, Iíll be happy to go take a look and get first hand details.
---
Flade
68 289 convertible Candy-apple red & white
66 200 coupe Blue
94 GT convertible Red & black
98 GT convertible White & black
98 V6 convertible White & tan
Senior Member
Join Date: Jul 2013
Posts: 4,292
Must be your first time on ebay
The truth is often in the pics not shown- in this case the SF09K VIn or head stamps or the magical "matching numbers" mentioned. I bet its got a fake Shelby tag with no telling what under it.
Floridians and ebay are a funny match but they will soon produce the first $40K C-code coupe.
https://www.ebay.com/itm/1966-Ford-M...IAAOSwokVdAait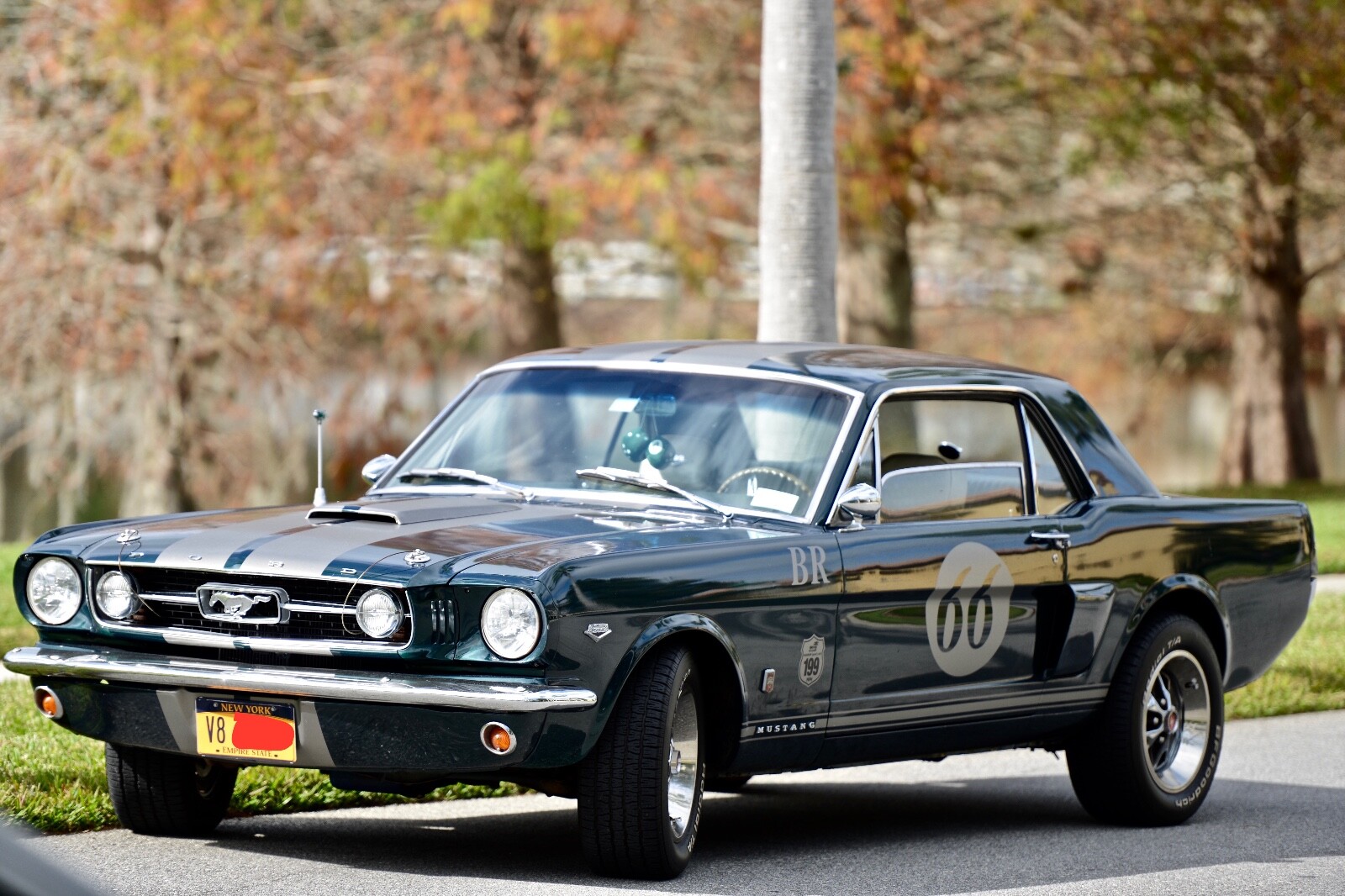 ---
Verbose Vocabularian
The VIN on the listing indicates "S"F09K385...now either that is a typo or the owner doesn't know the difference between an "S" or a "5" on the VIN and has no clue which is correct.
---
I've started a blog about my car and adventures:
http://65mustangfun.blogspot.com/
1965 Fastback, 289, Toploader 4 Speed, owned by me since June 1980. Originally a C-code with a C-4. 5R09C16****
Senior Member
Join Date: Jul 2013
Posts: 4,292
LOL I was raffing on them and should have known it was "5."
OH:
---
Verbose Vocabularian
Has sweep 120 speedometer. I believe all GTs had round 140 in 65. Gives it genuine GT-350 look though as ole Shelby didn't use GTs as base for his builds.

Nice looking ride, I would want to look it over in person before I shelled out that kind of money though.
---
Coyote build in 65 GT Fastback in body work
https://forums.vintage-mustang.com/b...e-powered.html
and on Facebook @65gtmustang
F150 SCREW Ecoboost as my daily
66 Emberglow Coupe first car,71 Torino GT, 82 Fastback slooooow 6 banger, 71 Boss 351, 85 GT all long gone
Not a GT. Seller indicates build date of 12/64. A few months too early for the PIO.
---
Bart
What, me worry?
- Alfred E. Neuman
Senior Member
Join Date: Jul 2009
Location: Niceville Fl
Posts: 4,649
I think the owner means GT-350 when he says GT. It is obviously a clone and the seller doesnít seem to knowledgeable. I may go take a look at it just to see the real story.
---
Flade
68 289 convertible Candy-apple red & white
66 200 coupe Blue
94 GT convertible Red & black
98 GT convertible White & black
98 V6 convertible White & tan