Junior Member
Join Date: Jul 2019
Posts: 6
289 dipstick tube
---
Long story short, I bought a partially reassembled 66 A code convertible. The dingus that started this project ( the guy I bought it from) sold it to another dingus (me) that failed to notice there was no oil dip stick. Now I'm looking for where it should go and I was stumped until I saw the screw in the attached pictures just below the coil. I think he might have just stuck it in there to keep oil from coming out. Does anybody have any opinions (other than ones about a guy who buys a car without checking the oil)? Any chance somebody could post a photo of the base of their oil dipstick tube? Thanks
Quote:
The dingus that started this project ( the guy I bought it from) sold it to another dingus (me) that failed to notice there was no oil dip stick. Does anybody have any opinions (other than ones about a guy who buys a car without checking the oil)? Thanks
Hard to beat up a guy that admits his faults like this on his first thread!!
You can see where it should be on the attached picture which is where I think that phillips screw is...
Welcome to VMF!!
EDIT: And since we're admitting it, the last Mustang I bought, ('69 Mach 1), I didn't pull the dipstick either. Granted it was sold as a non running car, but it happens...
Allen
---
Last edited by Turnall; 07-13-2019 at

06:15 PM

.
Junior Member
Join Date: Jul 2019
Posts: 6
I thought so, which means I probably have to get the what's left of the old dip stick tube out. Thanks for the input. For the record, I thought that because my first car was a 66, this project would be no problem. I forgot to remind myself that I haven't turned a wrench in 25 years. I am in way over my head.
Quote:
I am in way over my head.
It will all come back to you. You're in a good place for information on a '66 also. Plenty of people here know them down to the whereabouts of every nut and bolt.
Allen
Senior Member
Join Date: Aug 2013
Location: New York
Posts: 9,438
On the off chance the previous owner installed a later 5.0 the have a dipstick along the bottom side of the block like this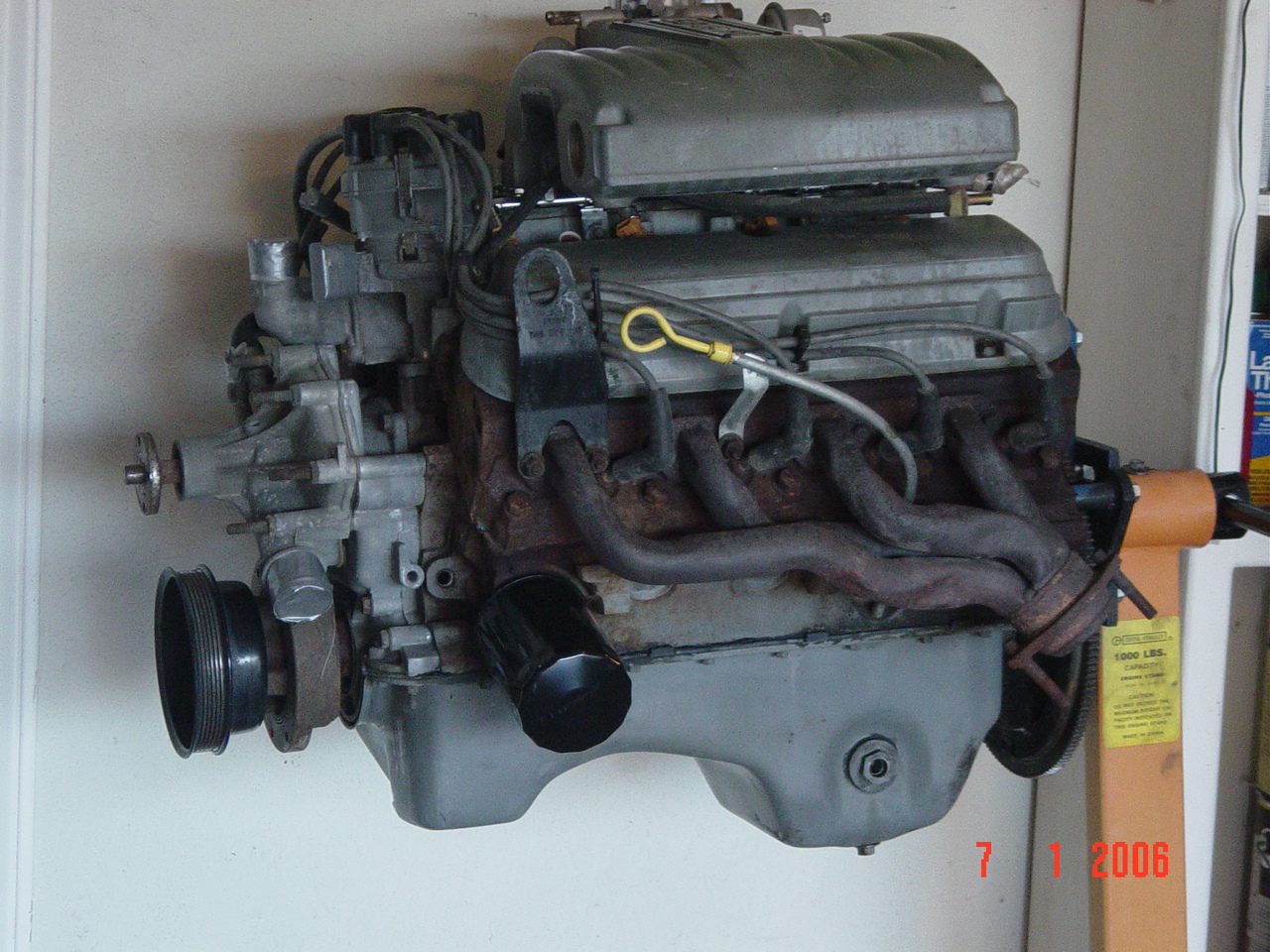 ---
Brad
Just a couple things to add. The upper bolt goes where the coil mounts on the side of the passenger side head (at least mine does on 68 302). Also I have a new timing cover and my original dipstick was too big, just a little. I had to sand down the dipstick a bit to get a good fit and then used a little Permatex RTV to assure seal. Once I got a pretty good fit, I used a block of wood on the top to tap it down for a slight interference fit, very slight.
---
66 Convertible. Full restoration in the works