Join Date: Oct 2008
Posts: 61
Manufacturing Jeweller.
---
Hi,
I Design and handmake one-off Jewellery pieces. Engagement/wedding rings, earings, pendants anything
I can re-melt/redesign, alter, repair or restore existing items also. I do everything in-house, including gemstone setting. I have been in the trade for 17yrs now.
More pictures, and references available. Website coming...
Thanks for looking!
chris66gt
Join Date: Jan 2009
Posts: 12
Re: Manufacturing Jeweller.
---
Wow, these are some really cool pieces. Please post your website as soon as you get it up. I'd be intersted to see more.
Re: Manufacturing Jeweller.
---
Nice work. I did that as a side line for several years. Started as a hobby then grew. Also worked at a custom turquoise shop in Az. for several years doing repairs and custom designs.

Sold out all the equipment when I went to the RV lifestyle. My Dad was a certified diamond and colored stone expert. He also did faceting. Together, we had it all covered.
---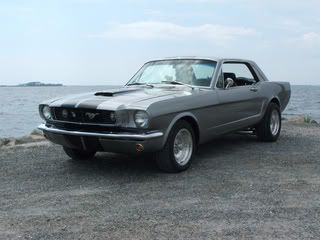 AzPete
USAF (Ret)
'07 GT Vert (The family car)
'66 Coupe (For fun)
Previously owned: Blue '66 Coupe, Red '66 Coupe, red '68 Coupe, Black '87 GT HO, Red '00 GT Vert
Join Date: Oct 2008
Posts: 61
Re: Manufacturing Jeweller.
---
Thanks!
Jewellery is my job. Mustangs are my hobby now.
chris66gt
Posting Rules

You may post new threads

You may post replies

You may not post attachments

You may not edit your posts

---

HTML code is Off

---